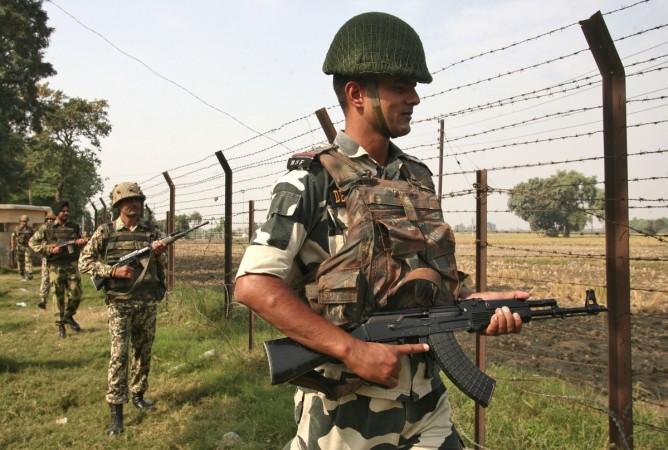 India has operationalised a new system of intruder detection near the international border with Pakistan, giving a major fillip to the Border Security Force (BSF) in dealing with porous borders used mostly by armed infiltrators to cross the border.
According to a senior BSF official, eight infra-red and laser beam intrusion detection systems have been activated and four more will follow in next few days, PTI reported. These security walls are placed on areas that are known to be vulnerable and sensitive along the border in Punjab.
"The laser walls have started working and their functioning is being monitored. Preliminary results in detecting illegal movements are encouraging," said the official to PTI.
The BSF, which guards the international border along Jammu and Kashmir, Punjab, Rajasthan and Gujarat, had taken a decision in 2014 to bring in technology to help them guard some points in the border area that were left open due to inability to lay barbed wire fencing, as the area in question either had treacherous terrain or marshy riverine topography.
The recent terror attacks in Pathankot, where the investigations revealed that the militants came through Bamiyal area in Punjab, led the home ministry and the BSF to expedite these advanced monitoring systems.
The report said that the BSF plans to build 45 such walls along the border areas in Punjab and Jammu and Kashmir.
The official also noted that though the BSF was monitoring the laser wall, the sensors were monitored via a signal command system that was satellite-based. The sensors had tools that would allow it to work in night or foggy conditions.
The home ministry has cleared the proposal to have similar projects on pilot basis at four places on the international border near Jammu and Kashmir and one project in West Bengal, on the Bangladesh border, the report said.