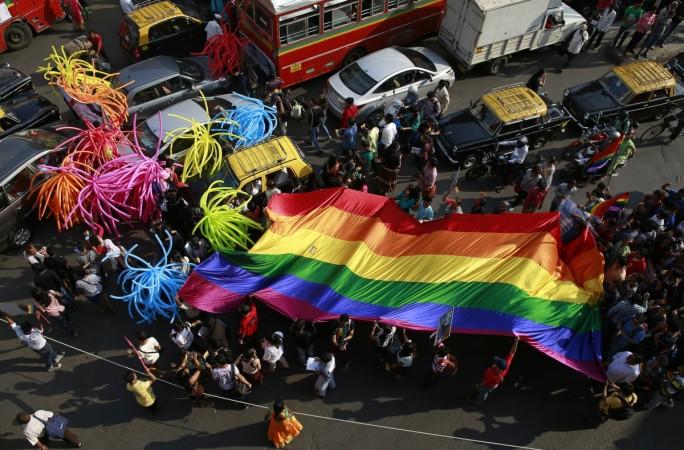 The Ministry of External Affairs (MEA) has said that India chose to abstain from an LGBT resolution at the UN Human Rights Council (UNHRC) in Geneva because the matter is subjudice and is pending at the Supreme Court.
"Issue of LGBT rights in India is a matter being considered by SC, court is yet to pronounce on this issue." MEA spokesperson Vikas Swarup was quoted saying by The Times of India.
As the LGBT community reacted to the abstention, its members demanded Prime Minister Narendra Modi to speak up about his hollow promises of an "inclusive society".
"That is very disappointing. When the United Nations Human Rights Council had a special session on sexual orientation and gender identity, India took a strange stand, which is very disappointing. This is not the first time. When Mr. Shashi Tharoor of the Congress presented a Private Member Bill in the Parliament on 377, the Parliament unanimously rejected it. That shows intolerance," Akkai Padmashali, Transgender activist was quoted saying to ANI by The Indian Express.
Meanwhile, the Rashtriya Janata Dal also criticized the abstention saying that it would send a 'negative' message from India on a 'progressive issue'.
The resolution in question that was eventually passed through a narrow margin, with 23 voting for, 18 against and six abstentions out of 47-member states shall endeavor to appoint an independent expert to look into cases of violence and discrimination based on sexual orientation and gender identity.
The resolution backed by the Latin American member states, was opposed by Russia and the Islamic countries, while India, Philippines and South Africa abstained.The official for the newly created post will shortly be appointed for a three-year period. The need to create this special office was traced to the June 12 mass killing at an Orlando night club in Florida.