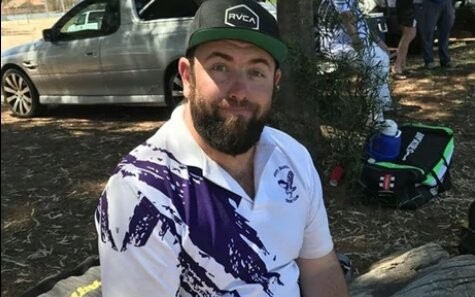 In the current era of Twenty20 cricket, batsmen have been dominating all over the world. But to smash a triple century in a 35-over one-day game was something unbelievable. Yes, the unthinkable has happened recently at Braddock Park ground, Victoria, in Australia.
Number three batsman Josh Dunstan blazed his way to a record-breaking 307 with a stunning hitting of 40 sixes, for West Augusta against Central Stirling. His effort bettered West Indian legend Sir Vivian Richards, in terms of percentage of runs in a team total.
Dunstan's team posted 354/9 with him contributing 86.72 per cent of runs. Previously, Richards held this record when he had blasted 189 for West Indies against England in a One Day International in 1984. In that game, Richards had contributed 69.48 per cent in team's total of 272/9.
"The Port Augusta Cricket Association played host to a remarkable individual performance on the weekend, when West Augusta B Grade batsman Josh Dunstan scored 307 in a 35-overs-a-side match against Central Stirling," Cricket Australia (CA) reported on its website.
The record-breaker admitted that he was in "shock".
"It hasn't sunk in yet - I'm actually in shock still. I'd had a few quiet beers with my mates the night before, so I wasn't thinking about too much when I got out there other than hit the ball and try not to get out.
"I'm known for hitting a lot of big sixes - I don't want to run. I edged one to the keeper but he dropped it, so I probably owe him a few beers if I see him," the 32-year-old Dunstan was quoted as saying by adelaidenow.com.au.
Aussie Josh Dunstan hits 40 sixes to score 307 in 35 ov game scored highest ever 86.72% runs 354 total runs 5 players out on duck 2nd H/s 18 pic.twitter.com/xsRKdaGdiI

— Best Tweets (@waste_tweets) October 16, 2017
Five of Dunstan's team-mates were sent back to the pavilion for ducks and it was left to him to rescue the side. And he did it in a memorable way.
He had a double century partnership too, with Ben Russell (18 not out), who contributed only five for the 203-run seventh wicket stand. Russell's 18 was the next best in the team after Dunstan's triple ton.