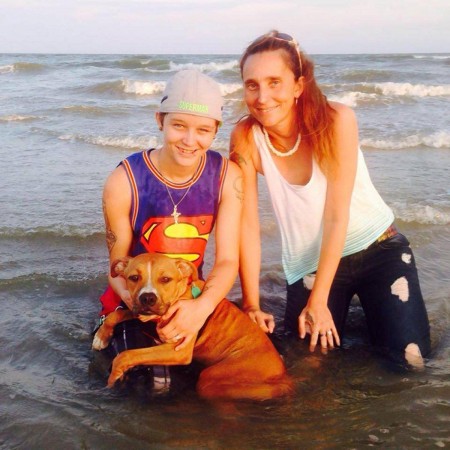 A 26-year-old Oklahoma woman has pleaded guilty to incest after her marriage with her 44-year-old mother was uncovered. The woman, identified as Misty Velvet Dawn Spann, had been in a sexual relationship with her biological mother that led to their marriage.
Misty has been sentenced to 10 years of probation after pleading guilty to incest on Tuesday in Stephens County, Oklahoma. Misty married her mother Patricia Ann Spann in March 2016, after the latter convinced her that they were not violating any law.
On Tuesday, Misty had to appear in court for a bench trial, but instead, she pleaded guilty and admitted her illicit relationship with the mother. District Judge Ken Graham in his verdict gave Misty a deferred sentence of 10 years, which includes two years under the supervision of the Oklahoma Department of Corrections, Tulsa World reports.
Patricia, who is also charged with incest, will appear in court in January. She has pleaded not guilty to the charges.
The 44-year-old had lost custody of three children – two sons and a daughter – when they were kids. They were later adopted and raised by their paternal grandparents.
In 2014, she met Misty and that is when the two of them "hit it off," according to reports. Misty and her mother even talked about adopting a child together.
In 2016, two years after meeting, they got married after Patricia told Misty they are not violating any law. Patricia told investigators that she had looked into the laws and found out that she could marry her daughter because her name is not registered on the birth certificate. Misty's birth certificate has recorded her paternal grandmother as her birth mother.
But Misty and Patricia did violate the law, as incest is a felony crime in Oklahoma. Just a few months after their marriage, Department of Human Services found out about their incestuous relationship.
In September, Misty had filed for an annulment. In her petition, Misty cited "fraud and incest" as the reasons for annulment.
But Misty is not the only biological child Patricia had married. In 2008, she married her son Jody Calvin Spann in Comanche County. Her relationship with the son was not sexual and she married him to stop him from going to the military, she told investigators. Her son filed for an annulment in 2010 citing incest as the reason.
Meanwhile, Patricia's third child Cody told KSWO that their mother manipulated them into an incestuous relationship.
"I think she's worthless she put my sister into this. She forced my sister into this, there's a lot of people that know it," he said.
"For you to want to put your own daughter through this, what kind of person are you? If that's what you want that's on you, but none of us kids wants that, and now you got my sister behind bars because of your choices, why don't you let that sit on you as a mom," Cody asked.