If reports filtering out of Pakistan are true, Imran Khan, Prime Minister-elect of the country could invite former Indian captains Sunil Gavaskar, Kapil Dev and cricketer-turned politician Navjot Singh Sidhu for his swearing-in ceremony.
Also, the invite could be extended to Bollywood actor Aamir Khan.
Gavaskar, Kapil invited
As per a report in Pakistan's Express Tribune newspaper, Imran-led Pakistan Tehreeq-e-Insaaf (PTI) spokesperson Fawad Chaudhry said that the party has already rolled out invitations Gavaskar, Dev and Sidhu to the ceremony.
Chaudhury also added that Bollywood superstar Amir had been invited for the swearing-in ceremony, which is expected to take place on August 11. The party had approached the Pakistan Foreign Office to get a green signal.
However, the report also mentioned that there is no confirmation over invites to Indian Prime Minister Narendra Modi and other world leaders.
Both Gavaskar and Kapil have played against Imran and share good camaraderie. Back in 2012, Gavaskar had famously predicted that Imran would become the Prime Minister of Pakistan, albeit in a slightly candid manner while he was doing commentary along with Rameez Raja, former Pakistan player who had played under the captaincy of Imran.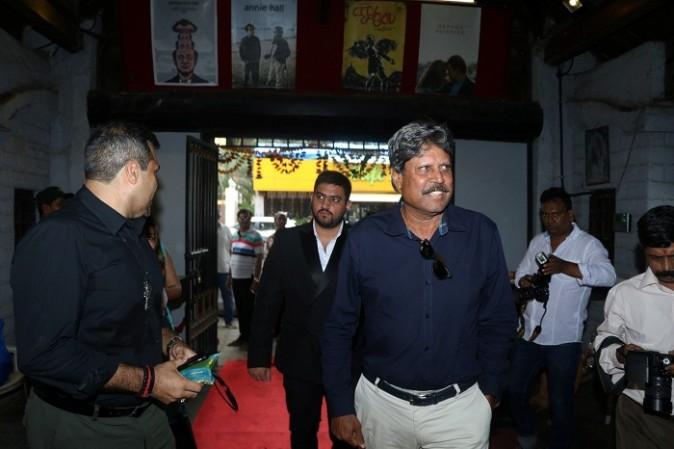 Dev too hoped that the new Prime Minister brought stability to the country and led his nation in a way which was similar to his captaincy style.
Has Sidhu accepted Imran's invitation?
Also, reports are trickling in suggestting that Sidhu could well have accepted the invitation. The cricketer-turned-politician hailed Imran as a great personality.
"I will travel to Pakistan to attend Imran's oath-taking ceremony as he is a reliable person," he is reported to have said.
Soon after the results came through Imran addressed the media and spoke at length about his India policy.
"I am that Pakistani who believes that to improve economics in the subcontinent trade between India and Pakistan is important," he said.
"As far as India is concerned; I was disappointed with how Indian media portrayed me in the past few weeks, as a villain. I am that Pakistani who has travelled through India because of my cricket," he further added.