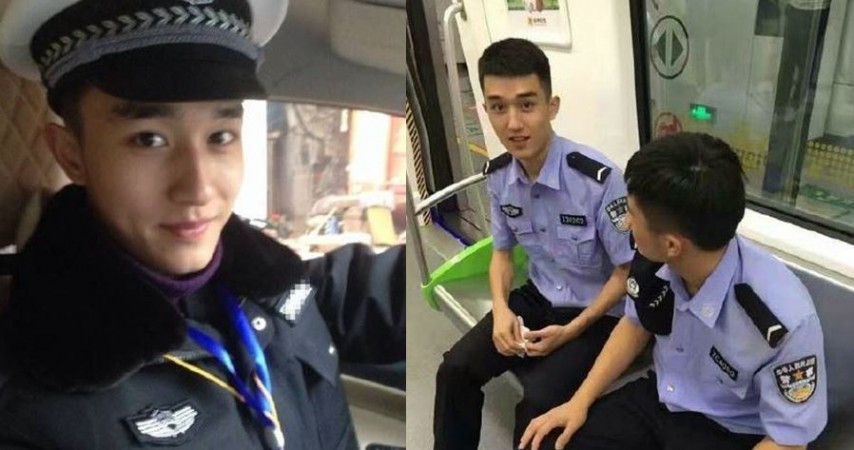 Chinese police officers have currently taken over microblogging website Weibo. Several Weibo users have posted photos of policemen spotted in eastern China's Hangzhou city and claimed that they are "impossibly handsome."
The photos of different male officers, which have gone viral, have drawn more than 10 million clicks and more than 2,000 comments on Weibo, the Chinese equivalent to Twitter. Some users have even commented saying that they "hope to bump into these handsome officers."
These officers are assigned to look after the security of the upcoming G20 summit to be held in the city next week, People's Daily Online reported.
A Weibo user created a page, which has around nine photos of the police officers. The page titled handsome police officers was created by an username "Hangzhou Weibo Urban Affairs." The page drew thousands of like, comments and shares. The post read, "When did the Hangzhou police become so handsome?"
Luan Ling, a 21-year-old officer, told Mail Online that he is honoured to be given the title of handsome police officer. The 21-year-old, who is a student at the Liaoning Police Academy, also revealed that he is single.
"It will prompt me to work harder in order to bring glory to my school. I'm very excited to be a part of the team to work for G20. It's tiring, but in order to protect my country's reputation and dignity, this is nothing," Ling told Mail Online.
Last year, a traffic police officer in the Chinese city of Chongqing caused chaos for being "good-looking." Hundreds of female marathon runners abandoned the race and surrounded him to take a selfie with the "handsome" police officer.