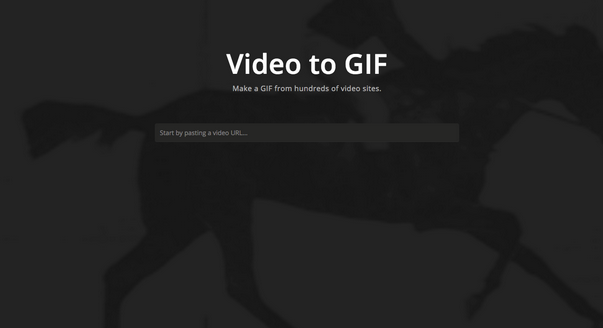 There are a lot of tools on the internet that can help you create GIFs, but only a few of them follow simple steps. Imgur introduced a new GIF maker that lets users transform videos into GIFs in few simple steps. Users can take their favorite movie, TV show or a music video and convert it into infinite looping animation.
Imgur's new tool is interesting and simple to use and doesn't require a person with knowledge of software tools or expertise in apps like Photoshop. However, the tool can be used only on desktop computers and doesn't work on mobile phones.
"Traditionally, GIF creation has been a challenge reserved only for those with mad image editing skills. Imgur wants to change that by making the beauty of custom GIFs accessible to the entire Internet," community director Sarah Schaaf wrote in a blog post. "Starting today, Imgur is the best place to discover GIFs and the best place to create them."
How To Covert Videos Into GIFs
Go to Imgur's GIF creating tool's website
Copy and Paste the link of the video you wish to convert
Choose the start and end points that make your GIF
Add text to your GIF
Select Create GIF
Imgur will do the heavy lifting and create the GIF you wanted
The process takes merely a minute and GIFs longer than 10MB are automatically optimised to GIFV. GIFs can be maximum 15 seconds in length, which is suffice for making something interesting.
Once the GIF is created using the tool, Imgur allows users to boast about their personal creation by sharing it on social media sites including Facebook, Twitter, Pinterest, Google+, Tumblr, Reddit and StumbleUpon. Users can also share the GIF links via email or embed it in a blog or a website.