The International Cricket Council has extended a special gesture towards MS Dhoni and James Anderson by revising the lyrics of the iconic song 'Imagine' sung by legendary singer-songwriter John Lennon.
Dhoni and Anderson are both in their late 30s and perhaps running the last laps of their respective careers. Both men have carved out illustrious careers playing for their nations. While Dhoni has been one of – if not – India's most successful captains, Anderson has been the leading seam bowler of his generation.
Dhoni has played 524 international matches scoring nearly 17,000 runs and has led the Indian team for the better part of a decade. He is the only international captain to have won all existing ICC events – the 50-over World Cup, the T20 World Cup and also the Champions Trophy. He also led India to the number 1 ranking in Test matches. Dhoni is widely known to be the best finisher the game of cricket has ever seen.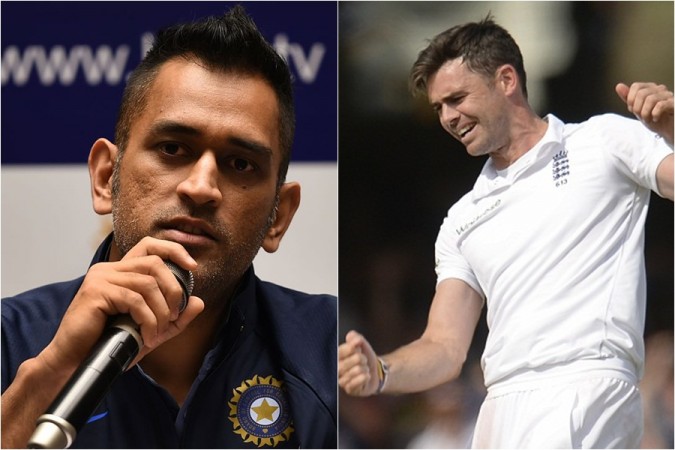 Anderson is arguably England's finest ever bowler and although he does not play white ball cricket anymore, even at 36, remains one of the best red ball bowlers in the world. In a career spanning more than 16 years, Anderson has played 360 international matches where he has picked up 859 wickets. Among them, he has 572 Test scalps which makes him the highest pace-bowling wicket-taker in the history of Test match cricket.
Thus, it is fitting that the ICC decided to dedicate one of the most popular songs to have ever been sung to these two cricketers.
Here's the full song with the revised lyrics.
Imagine there's no umpire, it's easy if you try.
No one to signal boundary, or raise both hands to the sky.
Imagine all the bowlers, running in all dayyyyy...

Imagine there's no Dhoni, it's so very hard to do.
No one to catch or stump you, and no banter, too.
Imagine all the batsmen, running twos and threeeeees.

You may say I'm a seamer, but I'm not James Anderson.
I hope some day you'll edge behind, and the cordon will appeal as one!

Imagine there's no winter, I wonder if you can?
No need for nets or covers, just working on that tan.
Imagine all the matches, played all year rounded...

Ooooohhhh [everyone now]
You may say I'm a seamer, but I'm not James Anderson.
I hope someday you'll edge behind, and the cordon will appeal as one!
This song was originally sung by John Lennon who founded the Beatles, a band that would go on to impact the world of music like no other had or hitherto has. 'Imagine' was a song made in 1971 becoming Lennon's most commercially successful and critically acclaimed work post Beatles' break up.