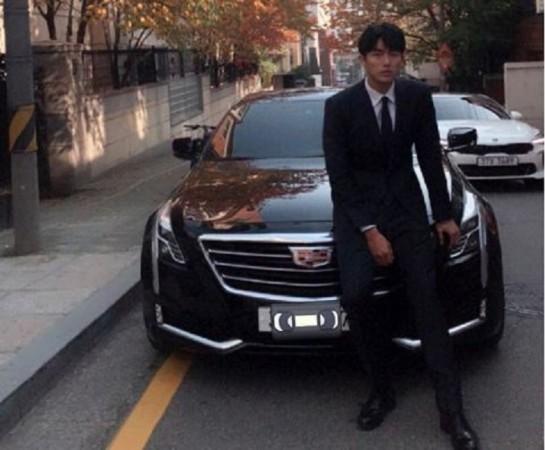 2am's Seulong, who is currently serving in the military, has been transferred to reservist status after it was discovered that symptoms of the rare rib disorder he suffers from worsened due to physical exertion.
His agency SidusHQ released an official statement and revealed that the singer is not an active-duty soldier. Seulong enlisted in the military in November 2017. During his military service, he experienced pain and after a reevaluation of his health, it was concluded that it would be difficult for Seulong to continue as an active-duty soldier.
In 2011, he was diagnosed with myofascial pain syndrome, internal disc disruption, facet joint syndrome, irregular chest pain, and chronic pain, which are said to be the symptoms of the rare disorder 12th rib syndrome.
"The rare disorder requires continuous medication. After his diagnosis, Im Seulong promoted for seven years while consistently receiving treatment. The disorder does not have a major constraint on his physical activities and daily life, but because it's a rare condition where one experiences sudden pain, Im Seulong received treatment up until enlistment and carried out activities at the same time," the agency said in a statement, according to Naver TV.
His symptoms worsened during the training and it was getting impossible for the actor-singer to combine undergo medical treatment and continue with the military life. After the instructions from the military, he was re-assigned to reservist status.
"Im Seulong is currently waiting for a draft notice, and he feels apologetic for not being able to complete his military service in a healthy state. He will do his best with his remaining military service," the agency said.
Seulong is waiting for his new position in the military service. His agency said the actor is apologetic "for not being able to finish his mandatory service in good health. He will do his best for the remainder of his service."