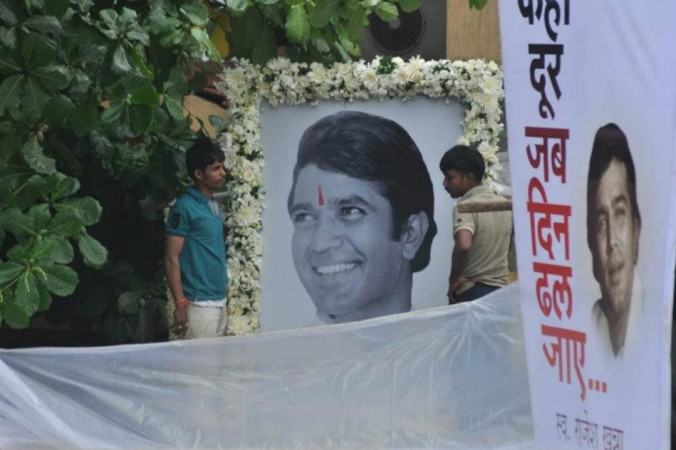 Late superstar Rajesh Khanna's ladylove, who recently created quite a stir by sending a legal notice to his family seeking alimony, has now made her intentions clear.
Anita Advani, who claimed that she shared household with the veteran actor for eight long years and took care of him during his ailing days, said that she had no interest in the actor's property or money, but rather wished that his home would be utilized in a manner fit for his last wish.
Rajesh Khanna had expressed his desire of converting his marvellous sea-facing carter road bungalow "Aashirwad" into a museum, which both his daughters agreed to do so.
Hours after his death on July 18, Khanna's live-in-partner sent a legal notice claiming compensation as she was left deserted by the actor's family.
"I am asking for compensation because they stripped me of everything. My man is gone and I am left with nothing," Advani had told The Times of India. "I looked after him all these years. I lived in that house, took care of him and all his needs."
She had also alleged his family of evicting her from the property, while the actor was alive.
She has now made her intentions clear saying that, "I am not interested in Aashirwad. I just want it to be converted into a museum as that was Rajesh Khanna's dream."
"I want Aashirwad to be made a museum. The allegations against me are wrong; I have no greed or interest in this property," she said during a recent interview, adding that, "His property should go to the people of the country and be made a museum."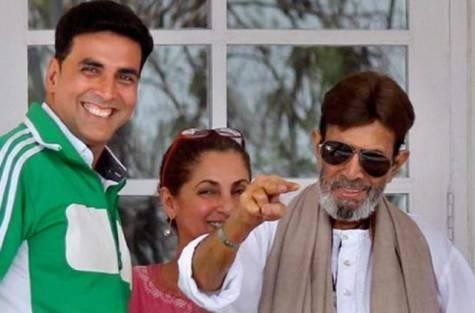 Meanwhile, Khanna's family organized a grand prayer meet on chautha (the fourth day of mourning) to pray for his departed soul.
Actor Akshay Kumar was the dutiful son-in-law, who took charge of all the proceedings and left no stone unturned in fulfilling Khanna's wish of having a grand funeral.
Khanna was India's first superstar and was adored by millions of fans worldwide. Keeping that in mind, Akshay was obliged to give his father-in-law a well-deserved dignified funeral.
"I always wanted to witness my father-in-law's superstar stardom during his hey days. Thanks to you all, I did, giving him a dignified funeral that he deserved. I appreciate your thoughts and prayers," he tweeted on Saturday.
"Thank you everyone for your kindness and sympathy during our time of loss. Your thoughtfulness at this time of great sorrow is truly a comfort. Knowing you all are here helps," he added.
The entire film fraternity, from the yesteryears' stars to the new actors, turned-up for the prayer meet.
Despite undergoing an eye surgery on Friday, 74-year-old veteran actor Shashi Kapoor also attended Rajesh Khanna's chautha.
Related Article: Rajesh Khanna's Live-in-partner Demands Compensation; Says She Thought He Was Single
Rajesh Khanna's Live-in-Partner Anita Advani Demands Rights to Property