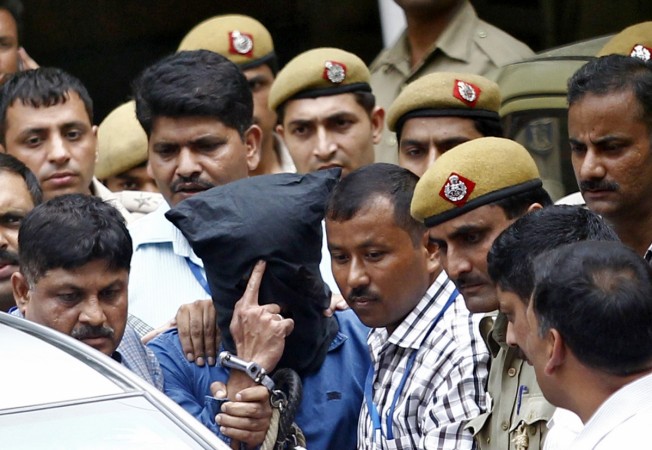 This comes as a major embarrassment to Indian security forces. Ajaz Shaikh, who is believed to be a key member of terrorist group Indian Mujahideen (IM), was arrested by the Pune Anti Terrorist Squad and asked to identify his own sketch. The man feigned ignorance and was let off.
Shaikh is IM's "chief logistics" man and was the one behind the emails sent to media organisations after 2010 blasts in Jama Masjid, Pune German Bakery and Varanasi Sheetla Ghat; Hyderabad twin blasts in 2013 and Mumbai's Zaveri Bazar attacks among several others.
It was in February 2014, when the ATS had arrested him and asked him to identify the man in the passport-size photograph and in a sketch. Shaikh had, though, failed to identify the man in photograph, he knowingly denied having any knowledge of the man in the sketch. After which he was let free with just a warning.
While letting him go, the ATS personnel asked him to inform them about the man in the sketch if he ever gets to know about his whereabouts. Three days later, Shaikh escaped to Nepal, but was arrested again on 5 September, The Times of India reported.
Only after his latest arrest, it was revealed that ATS had committed such a major mistake. During an investigation by the intelligence agencies, Shaikh told them how he pretended to have never seen the person in the sketch ever and escaped with ease.
"The officers showed me two photographs -- one was a sketch and other was a passport-size photograph. I didn't recognize the photo but the sketch was mine. I straightaway denied identifying the picture or the sketch. I was asked to inform them if I ever have any information in this regard," Shaikh told intelligence agents.
After IM's media wing in-charge Mansoor Asghar Peerbhoy was taken into custody in 2008, top operatives IM Yasin Bhatkal and Mohsin Chaudhary handed over the charge to Shaikh. Shaikh was responsible for arranging SIM cards through fake identities, collecting money transfers, and obtaining rooms for rent for IM operatives.