Is Ileana D'Cruz pregnant or not? Everyone's speculating that one question! But the actress has rubbished the rumors in the sassiest way.
The Raid actress took to Instagram to post a series of photos suggesting she's not pregnant — one being the middle finger and the other being the sparkling wine — the rumors have been dismissed!
Check out the pictures: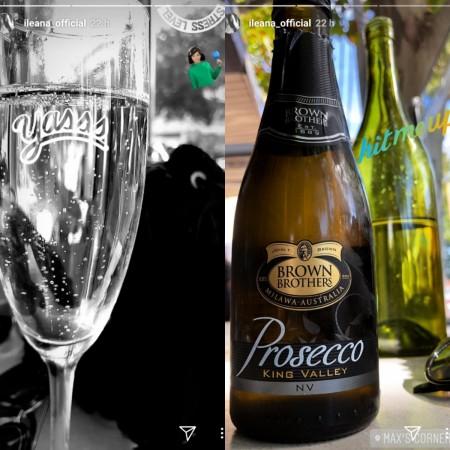 Recently Andrew Kneebone posted a beautiful bathtub picture of his wife Ileana which suggested she was expecting. He captioned the image as: "@ileana_official having time some sweet time alone, kind of. :) [sic]"
Not just that, Ileana's choice of loose outfits during Raid promotions also sparked further rumors.
Ileana has never spoken about her personal life in public. Talking about her relationship she said: "It's exactly what you see. What's great about the social media is that I can let people in to an extent but I don't like talking about my past… How the relationship started and where… in interviews. It's too personal. I won't hide it and I won't deny it. Everything is out there for everyone to see, don't ask me too many questions about it. I'll tell you what I want to tell you. Period."
She also added: "It is very sacred to me. I do not want it to be served on a platter in a gossip column. I don't want it to be part of this gossip section in the newspaper. It's a very important, sacred part of my life -- and it means a lot to me. It is what it is, and you get to see a little snippet of it on social media."