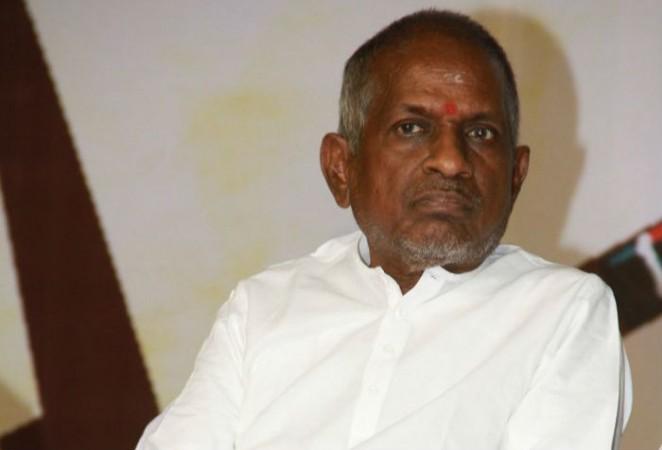 Music maestro Ilaiyaraaja has landed in trouble after he allegedly made comments on Jesus Christ's resurrection. Members of Sirupanmai Makkal Nala Katchi tried to protest against him outside his residence in Chennai but the Pondy Bazaar police intervened and detained 35 of them Sunday, March 25.
Ilaiyaraaja reportedly said that he saw a documentary on YouTube which claimed that Jesus Christ's resurrection did not happen, according to The Hindu. "Then he went on to claim that true resurrection took place for Ramana Maharshi at the age of 16 and also explained how it happened," a cop is quoted as saying by the daily.
The police said they detained the protestors as they did not take permission for it.
In a video, that is circulating on social media, Ilaiyaraaja is seen comparing Jesus Christ with Ramana Maharshi.
He says a documentary he saw on YouTube denied the resurrection of Jesus Christ. But he did not name the documentary. "Whenever I get time, I watch videos on YouTube. I came across a video which said that Jesus Christ resurrection never happened. They have proofs to prove that he did return back to life," Ilaiyaraaja is heard saying.
The musician further claims that Bhagwan Ramana Maharishi experienced resurrection at the age of 16 by overcoming the fear of death.
"He wanted to realize what is death to his body. So, he slept on ground and hold his breath, leading his heart to stop its beating. He was dead and his body froze. At this moment, I say that the resurrection happened only to him in the world."