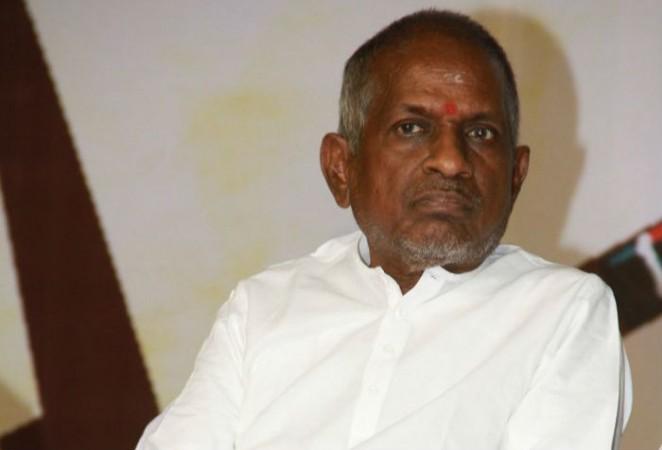 Actress Kasturi and many others have strongly condemned an article published by a leading English daily on Ilaiyaraaja after he bagged Padma Vibhushan.
The daily published the story with the headline – "Dalit outreach with Ilaiyaraaja's Padma". The story observes that he was selected in the backdrop of Dalit movements across the country. This has irked many as they felt that the music maestro's achievements are being linked with his Dalit identity for no reason.
Expressing her anger, Kasturi posted a video in which she is seen tearing apart the newspaper for publishing the story and captioned, "#Ilaiyaraja is a national treasure. God's have no caste. Music knows no walls. [sic]"
Actor Mohan Raman too was not happy with the story and tweeted, "Utterly stupid.... Your tamil sister publication spoke about Andals "community", now it is about another genius Tamilian .... உங்களுக்கு என்ன nut kezhandu pocha?[sic]"
"Ridiculous that the award to Ilaiyaraaja can even be associated with any caste implication. Clearly, the people writing about this haven't heard his music! [sic]" singer Sanjay Subrahmanyan tweeted.
Ilaiaraaja's fans too were enraged with the headline and expressed their anguish over the story. Following the backlash, the daily apologised for the story.
Ilaiyaraaja was one of the 85 people who were conferred with Padma Awards on Thursday, January 25. From Rajinikanth to Kamal Haasan, many celebrities have congratulated him.
The legend has composed music for over 1,000 movies in multiple languages.