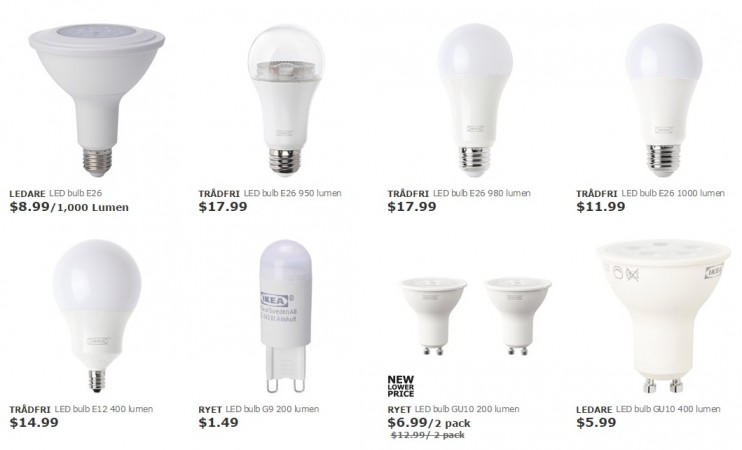 Smart home is an "in thing" today with a decent chunk of the population inclining towards doing things from the comfort of their seats, be it switching the light in the room, ordering things online or playing their favourite songs. Now, IKEA, which designs and sells ready-to-assemble furniture, kitchen appliances and home accessories, has announced that its upcoming smart lightings will be compatible with artificial intelligence software from several companies.
The multinational company first stepped into smartphone arena by launching wireless charging products for mobile phones about two years ago before releasing low-cost smart lighting called TRADFRI that had to be controlled with a remote.
Also read: Futuristic router may become most important smart gadget, beat Amazon Echo, Google Home and others
Now, IKEA has announced that its smart light bulbs will be compatible with Amazon Alexa and Google Assistant starting this summer, which means owners of the smart bulbs will be able to dim the light, switch on or off with a voice command via AI that supports it. You can control the lighting in your house via Amazon Echo and Google Home. The smart gadget will also be connected with Apple's HomeKit.
"With IKEA smart home, we challenge everything that's complicated and expensive. By making sure that our products work with others in the market, we are taking another step to meet people's needs and make it easier to interact with the products for the smart home," said IKEA Home Smart's business leader Björn Block.
Skjelmose, head of lighting and IKEA Home Smart, said in a statement that they (company) "think that the technology of the smart home will be available to all. Therefore, we continue to ensure that our products work together with others in the market."