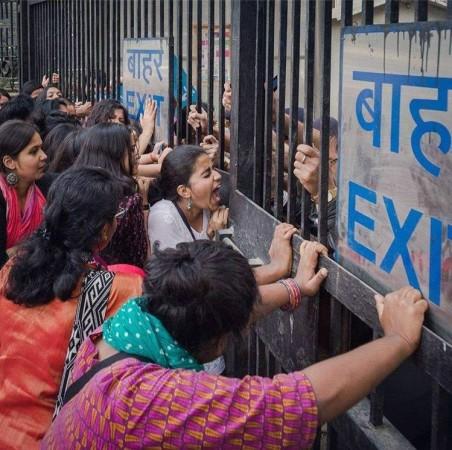 The Indian Institute of Technology, Delhi has made headlines after a notice issued by the warden of Himadri Hostel directed the female students to "wear fully covered decent western or Indian dresses" for the House Day on April 20. The notice was removed later.
There has been a wave of movements against sexist hostel rules enforced on women in India, such as early hostel curfews. Women and Child Welfare Development Minister Maneka Gandhi had added her two bits to the issue saying there should be separate days for men and women living in the hostel to visit the library at nights.
Professor and Dean, Student Welfare, S Krishna, said he had asked concerned hostel authorities to take down the notice. "It's not appropriate," he said. "We have taken down the circular as soon as it was brought to our notice. IIT Delhi doesn't promote sexism on campus."
The diktat didn't go down well among the hostel inmates and others, who have criticised the arbitrary rule, and called it moral policing.
Pinjra Tod, a movement against sexist rules in women's colleges, said in a statement: "Why do our administrations have this anxiety and desperate need to police what women wear? Every other day, there is some absurd diktat in one institution or another."
This is how Twitter reacted to the notice dated April 16.
@ANI_news How do they define full covered? Burkha?

— Nayanika (@nayanikaaa) April 18, 2017
IIT Delhi's Dress Diktat regressive,patriarchal! Is it the Sanskari effect that we see post 2014 in CBFC,Etc Good news break @Zebaism

— Shehzad Poonawalla (@Shehzad_Ind) April 18, 2017
Half pant for a party leader is ok. But full covered dress compulsory in IIT Delhi hostel. No shorts, no skirts etc.

— R. Balakrishnan (@BalakrishnanR) April 18, 2017
However, Twitter was divided over the matter, with many questioning the need to raise questions over an institution's dress code.
"IIT Delhi" Nothing wrong, no finger-pointed just general notice...why all this hungama?

— pandu (@LalSai98) April 18, 2017