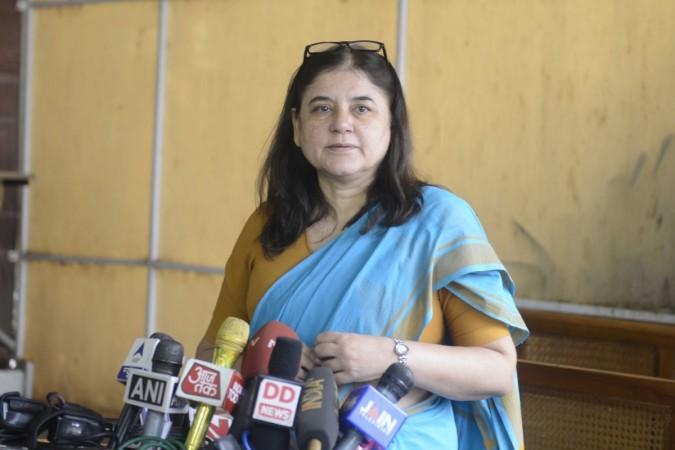 Minister of Women and Child Development Maneka Gandhi escalated the moral policing debateafter she said teenagers are "hormonally very challenged", which is why curfews in hostels are necessary.
Also read: People demand action against the growing menace of moral policing in God's Own Country
"As a parent who's sending a daughter to a college - or a son - I would expect her and him to be protected. And perhaps one of the protections is against themselves. When you are 16 or 17 you are also hormonally very challenged. So to protect you from your own hormonal outbursts, perhaps a lakshman rekha is drawn. It really is for your own safety," she said.
"Give them (boys) two nights to go to the library and two nights for girls -- if you want to go to library, that is," she said.
"...Same deadlines should be there for both boys and girls... Why should the boys be allowed to wander about in the campus after 6? Let them also stay in and do their work," she said.
Check out five other instances of moral policing:
1. Censor Board refused to give certification to "Lipstick Under My Burkha" and "Ka Bodyscapes": Certification was denied to two films by the CBFC in February. One of the reasons given for the former was that it was "lady-oriented". "The story is lady-oriented, their fantasy above life. There are contentious sexual scenes, abusive words, audio pornography and a bit sensitive touch about one particular section of society," read the letter from CBFC.
For "Ka Bodyscapes," a film about two homosexual men, the CBFC said,"The second Revising Committee felt that the film is glorifying the subject of gay and homosexual relationship, nudity accentuating vital parts of male body (in paintings) in close shots in the whole movie. The film is explicit of scenes offending Hindu sensibilities depicting vulgarity and obscenity through the movie..."
2. Mohammed Shami was trolled for posting wife's pictures in December 2016. After the fastbowler posted pictures of his wife in a gown, criticism poured in saying the act was "un-islamic". He received support from many others.
3. Recently, a couple in Kerala went live on Facebook after police personnel tried to moral police them. The couple was questioned for sitting "indecently" in the museum park in Thiruvananthapuram. They hit back and received an apology from the chief of Kerala police over the incident.
4. An incident of moral policing in February drove a 23-year-old man to suicide in Kerala's Kollam district. He was shamed in a video by moral police on Valentine's Day. Aneesh, the son of a daily wage labourer, hanged himself to death. He and his female companion were beaten up and a video was taken by a group of men.
5. In August 2015, 13 couples and 35 others were taken into custody from hotels in Mumbai and charged with "public indecency". Those who were picked up were consenting adults who had checked into Madh Island and Aksa area when policemen barged in and rounded them up.