Besides her rapping skills, Australian musician Iggy Azalea is also known for her famous butt, which has often been in the news for being "fake."
On Friday, Azalea treated her Instagram followers to a rather risqué photograph of her flaunting her perky butt. She was topless and her side-boobs were clearly visible in the photograph.
"Happy Friday!" Azalea captioned the picture.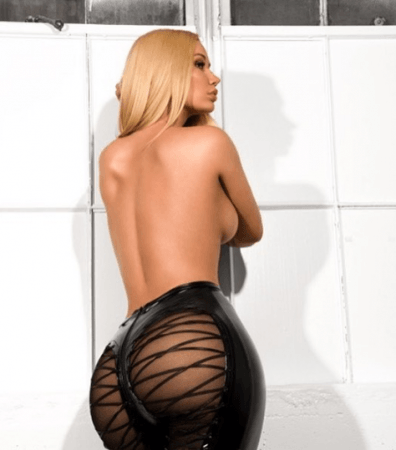 Interestingly, Azalea is not the only celebrity famous for her butt.
Also read: Tupac Shakur biopic review: All Eyez on Me not an accurate portrayal of his life, says Jada Pinkett Smith
Find below a list of four other celebrities who have often sparked rumours of going under the knife for butt lifts and other cosmetic procedures.
Kim Kardashian: The Keeping up with the Kardashians star has often been accused of getting a surgery done to enhance her butt. She is yet to address these rumours, but several plastic surgeons have come forward claiming Kardashian's butt does not look natural.
A post shared by Kim Kardashian West (@kimkardashian) on Aug 21, 2016 at 9:34am PDT
Nicki Minaj: A few months back celebrity plastic surgeon Dr Miami dissed Nicki Minaj insinuating that it was time for her to get a butt lift.
Back in 2015, Dr Miami Snapchatted a pic of the Anaconda singer, which she wasn't happy about.
"Did you put a pic of me on ur snap chat Monday?" she demanded on Twitter. "What were u insinuating? I'm unfamiliar with what u do." A fan responded to her writing, "when your ass does start to sag, call Dr Miami."
On March 1 the plastic surgeon put up pictures of Minaj's butt looking different, saying "I guess she gon get familiar with me now."
Amber Rose: Amber Rose has always maintained that her butt is natural, despite photographs proving otherwise and her ex-Wiz Khalifa taking to Twitter to write that he prefers natural butts.
Kylie Jenner: A recent photograph of the reality show star shows her with a scar on her butt, which many believe could be the result of a cosmetic procedure.