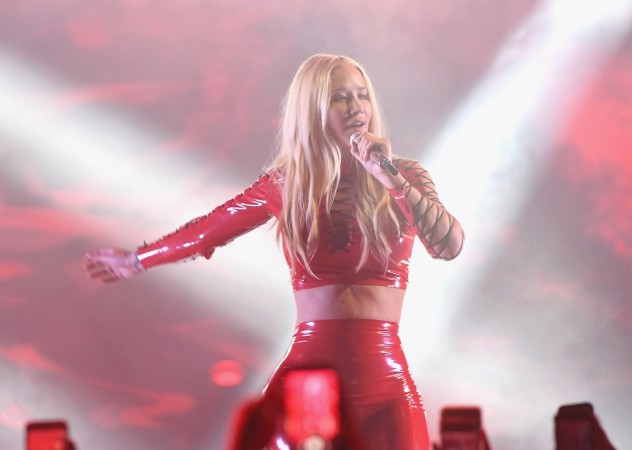 Tragedy almost struck during an Iggy Azalea concert when a backup dancer had a seizure. The concert in Brazil was interrupted when a backup dancer suffered a seizure during the rapper's performance. It is being reported that some fans aren't happy with Azalea handling of the situation.
It is being reported that in the middle of the 28-year-old rapper's performance of "Black Widow," a backup dancer was having a seizure behind Iggy. Apparently, the singer turned around and seeing the dancer on the floor, she broke off in the middle of a verse to announce, "Someone get a medic up here."
The rest of the dancers huddled around the performer on the floor. Though Iggy carried on with a few more verses. She apparently had a look of distress on her face and soon stopped her performance.
The rapper took to social media to address the situation and give everyone an update on the dancer's health. She said: "Hey guys, Just wanted to let everyone asking know my dancer is OKAY! The light and heat caused her to have a seizure," Iggy wrote. "She is backstage feeling much better." Still, Iggy's onstage protocol upset many fans.
Though some fans weren't pleased with how the rapper dealt with the situation and Iggy defended herself against those critics by saying on her Instagram story: "I thought she had just fallen/twisted her ankle," Iggy wrote on her Instagram story, but continued, "And it may sound harsh but; you keep singing until the music stops & ask for a medic which is what I did." She then added that her crew is "all really shaken up by what happened & just thankful she is okay."
She went on to say, "I know it's easy to make memes of someone 'passed out' but someone having a seizure isn't funny, it's really scary!" she added. "So I hope my fans do not repost some of the memes I'm seeing about my dancer."
We hope the dancer gets better. And we have to say, Iggy Azalea had the right attitude about the show must go on, but it may not have been executed well. Anyway, we hope bot the dancer and Iggy do well. You can check out the video here: