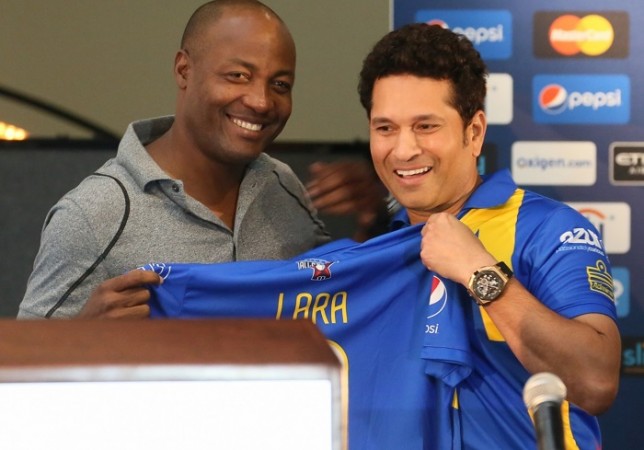 The game of cricket has witnessed some cricketers earning huge name for themselves in the gentleman's sport, with former legends Sachin Tendulkar (India) and Brian Lara (West Indies) as eminent in the lot. Both of them scored massive runs in ODI and Test cricket, establishing themselves as icons of the sport. Former Australian batsman David Boon, however, considers Lara to be the most talented cricketer ever, and feels Tendulkar does not belong in that bracket of naturally gifted cricketers.
Such debates, irrespective of the sport, crops up every now and then, with experts and former cricketers coming to their own conclusion.
Lara was one of the most stylish players the world has ever seen, scoring runs against all opposition and all surfaces. Once he got his eye in, it was painful for the bowlers, who would be thrashed to all corners of the ground with ease. The left-hander scored more than 10,000 runs in both the Test cricket and ODIs.
Tendulkar also possessed an incredible record, and the Indian player's record is even more amazing at the international level. Tendulkar scored 15,921 runs in Test cricket and 18,426 in ODI, with a total of 100 tons in international cricket. In the past, bowlers have spoken about the nightmares Tendulkar gave them, which talks highly about the batsman.
Though Boon considers Lara to be more talented, the Australian is in awe of Tendulkar, who worked hard on his game to become a great batsman.
"There are very few absolutely naturally talented players who are successful at the highest level. Most of them have the element of talent, but it is how they play the game and their desire to be as best as they possibly can that makes cricketers successful. If I had to pick one that was the most naturally gifted, that will be Lara," the New Indian Express quoted Boon as saying.
"I know that is very harsh on Sachin Tendulkar. I admire him immensely as a player who was successful in all conditions and in all formats. He is someone who worked very hard on his game and became mentally very strong. I wouldn't put him in that 'pure naturally gifted package' but nonetheless, he is one of the best cricketers of the era."