The pitch at the Melbourne Cricket Ground has copped a lot of criticism for being a flat surface with little assistance for the bowlers. The Australians toiled hard for close to 150 overs without too much reward.
Cheteshwar Pujara and Virat Kohli stamped their authority on Day 2, but the hosts hit back quite strongly after lunch as they picked up both the set batsmen in a matter of minutes. This brought together Ajinkya Rahane and Rohit Sharma to the crease and the Australians decided to exert some pressure.
Tim Paine took over from behind the stumps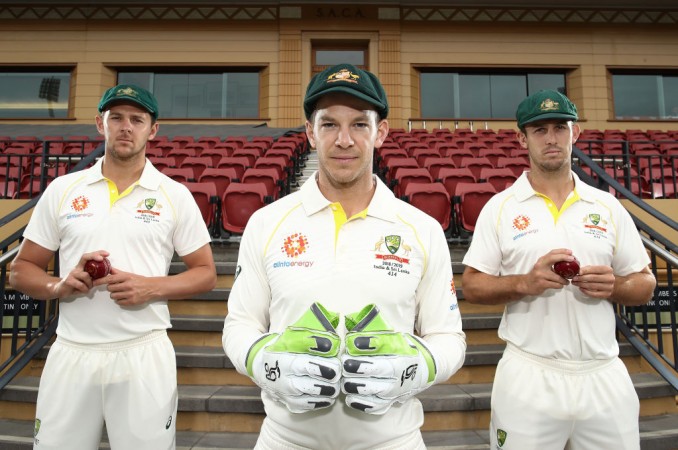 Captain Tim Paine took the lead as he was at his verbal best. The stump mics were turned up and it caught the Australian skipper firing a few smart volleys at Rohit Sharma.
"There is a toss-up between (Rajasthan) Royals and (Mumbai) Indians for me. If Rohit hits a six here, I am changing to Mumbai," Paine's voice was caught by the stumps mic.
Ajinkya Rahane, who was at the other end, captains Rajasthan Royals while Rohit Sharma leads Mumbai Indians.
This is not the first time, Paine has been picked up the stump mics trying to rile up the opposition. In Perth, he took a dig at Murali Vijay and Virat Kohli.
"Murali, I know he's your captain but you can't seriously like him as a bloke," Paine was heard saying this to Murali Vijay in the second innings of the Perth Test.
Earlier in the day, Cheteshwar Pujara scored his 17th Test century, while captain Virat Kohli fell short of his own ton as he fell for 82. However, Kohli surpassed Dravid to become highest-scoring Indian Test batsman on overseas soil in a calendar year. Earlier, Dravid held the record for scoring 1137 runs in overseas Tests in 2002. Kohli now has 1138 runs to his name.