The current regime of Prime Minister Narendra Modi has a severe distaste for dynastic politics. Even before he stormed to power in the 2014 Lok Sabha elections, Modi as well as members of the BJP had been slamming the Nehru-Gandhi family, accusing it of doing little for India over the decades of its rule.
Even when Congress vice president Rahul Gandhi, who was mocked by Modi as Shahzade ahead of the last general elections, defended himself as a dynast at Berkeley in the US saying there are several of them in Indian politics, business and film industry, the saffron party hit out at him. In a nutshell, the ruling party has a tremendous disliking for dynastic politics and takes great pride by claiming itself as a party where not dynastic identity but merit works.
External Affairs Minister Sushma Swaraj had also mocked Rahul in parliament a couple of years ago asking him to go back to his "mumma" and ask her how much money had the Gandhi family received from Ottavio Quattrocchi in the Bofors case of the late 1980s. The taunt was clear and sharp.
Ivanka Trump is also a dynast, isn't it?
But if the Modis and Sushmas indeed think dynastic politics is something nasty and retards the nation's progress based on merit, then what purpose does it serve when our external affairs minister meets Ivanka Trump, daughter and adviser to American President Donald Trump, who has conceded that it will be unwise to expect her to make an impact on her father's way of doing things?
Swaraj met Ivanka on the sidelines of the UN General Assembly session on Monday, September 18, where they spoke on women's empowerment and workforce development in both India and the US. Ivanka, 35, also tweeted later describing Swaraj "charismatic" and the latter also retweeted it, expressing her pleasure over the address.
But at the end of the day, what significance did the external affairs minister's meeting with yet another dynast produce? If Ivanka has admitted that she is incapable of changing her father's "core values" and that she tries to "stay out of politics", then what's her significance in the bigger scheme of things?
A section of analysts, however, feels that Ivanka plays it both ways since her brother Eric had revealed that she might have influenced the president to launch a missile attack on the Syrian regime after the latter's gas attack that had left the world stunned. She tries to take credit when it works out and turn humble when it doesn't. But she is fully aware about what she is doing in terms of exercising family influence in matters of statecraft. So, if Ivanka can be taken seriously by a top representative of the anti-dynasty Modi government, why not Rahul Gandhi?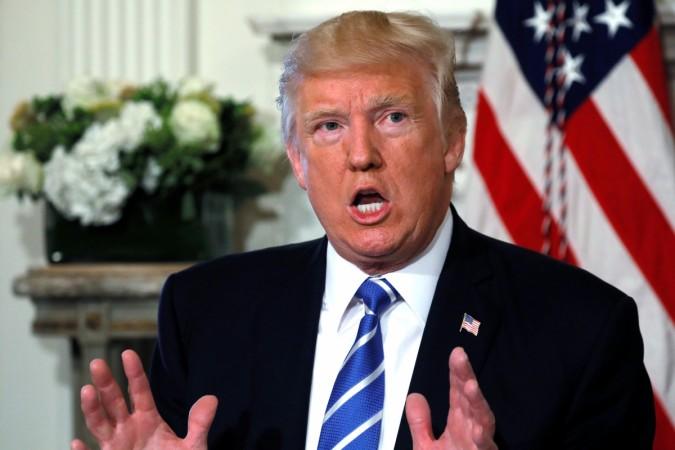 The defenders might say Ivanka belongs to another country and we need not think much about her background. But is that at all convincing?
In principle, Ivanka is as good a dynast as Rahul Gandhi and if the latter has made a political career because of his surname, the former is no exception either. To put it the other way, if Sushma Swaraj can engage with a dynast in Ivanka Trump over a crucial subject like women empowerment, why not her government stop mocking Rahul Gandhi and take him as a serious political personality?
Coming to the issue of women empowerment, what exactly does President Trump think about it and if he himself is not convinced about it, what's the point in talking with Ivanka over it? Or is Ivanka important for India just because she is about to visit India in a high-profile visit in November?
In June, reports had come out that the Trump administration is debating the future of the Council on Women and Girls, which came into existence because of an initiative taken by former Barack Obama administration. We also know to what extent does Trump honour women and the idea of empowering them. So if Ivanka is virtually of no use at the end of the day, why is the Indian establishment wasting its time to engage with a useless dynast, something it is dead against at home?