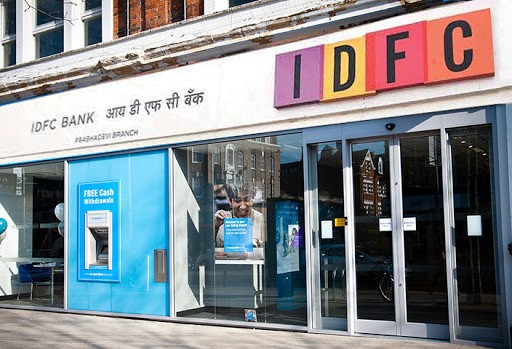 The country's newest commercial lender IDFC Bank and non-banking finance company Capital First are all set to merge their businesses to form a new entity, reported Business Standard. The deal is due for regulatory approval from RBI and SEBI.
The new entity, worth Rs 88,000 crore, will have a distribution network of 194 branches. According to the deal, Capital First Chairman and Managing Director V Vaidyanathan will be leading the new entity as the MD & CEO.
Further, as per the agreement, IDFC Bank will issue 139 shares for every 10 shares of Capital First.
Rajiv Lall, now the managing director and CEO of IDFC Bank, will take the role of non-executive chairman of IDFC Bank. The merger process is likely to be completed in next six to nine months.
"This announcement is pursuant to IDFC Bank's stated strategy of 'retailising' its business to complete their transformation from a dedicated infrastructure financier to a well-diversified universal bank, and in line with Capital First's stated intention and strategy to convert to a universal bank," a joint press release stated.
Both Lall and Vaidyanathan believe that the merger is a positive move and will bring growth to the new entity.
"The number of products that we can offer to our customers would be much larger, the product suite can be more and the balance sheet of the IDFC Bank is more diversified because of the retail presence. So, yes, that would be the bigger part of the strategy," Vaidyanathan told Business Standard in an interview.
However, analysts have raised concerns over the merger. One analyst from a foreign brokerage told the business daily: "Retail assets can be built quickly, but the problem is, how do you garner retail liabilities (deposits)? Capital First won't be helping much in that. Besides, the kind of customers Capital First will have, I doubt the bank would want them. The bank seems to be struggling a bit."
The deal comes in the backdrop of the failed Shriram Capital merger last year, which fell through primarily due to disagreement over valuation.
The new merger, meanwhile, may be a win-win situation for both parties as IDFC Bank is looking for expand its retail base and Capital First wants to become a bank.
The merger is expected to help the bank cash in on Capital First's 3 million retail and small & micro-enterprise customers base.
According to Reuters, the current deal values Capital First at Rs 938.25 a share based on the two companies' Friday closing price, giving the company a market value of Rs 9,278 crore.
As of Friday's closing, shares of Capital First rose 0.05 percent to Rs 835.90 and those of IDFC Bank fell 1.3 percent to Rs 67.65.