It might be a long wait for the families of the victims of Malaysia Airlines flight MH17, before they can finally put the ones they lost in the plane crash to rest; in some cases it might take months.
Reports claim that it would take weeks for the forensic experts to put together the identities of the 298 passengers killed, after the the plane was shot down by a missile suspected to have been fired by Ukrainian rebels.
The Netherlands lost 193 nationals in the tragedy. Dutch Prime Minister Mark Rutte said that the government would inform the relatives as soon as the bodies are identified. In some cases, the identification would happen quickly, while in other cases, it could take weeks or even months, Rutte told CNN.
The identification and DNA sampling of the MH17 victims has already gotten complicated due to the delay in moving the dead bodies out of eastern Ukraine to the Netherlands.
The remains of the MH17 passengers were lying in the open in sweltering heat and rain, for two days before they were moved out. And the real task for the forensics team will only start once the bodies have been transported from Eindhoven to a military base in the town of Hilversum, near Amsterdam, reports Reuters.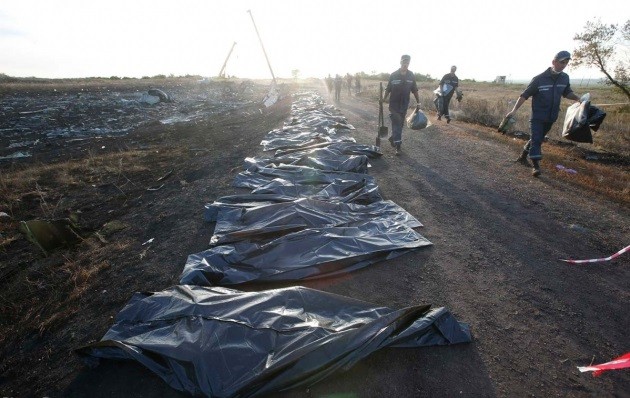 The Netherlands will receive the first set of bodies of the victims on Wednesday. In the meantime, Dutch officials have collected DNA samples of the relatives of the victims, and it would be helpful for the analysis.
"Overall, my guess is that as far as DNA analysis and identification, they should have pretty good success," Dr David Foran, director of the forensic biology laboratory at the University of Michigan told The Guardian.
And once the team establishes that a body part belongs to a certain person, the investigators can then have a record of that person's DNA and be able to connect it with other remains, Foran added.
Several international agencies including the Australian, Dutch and Interpol will be working on the identification of the MH17 crash victims.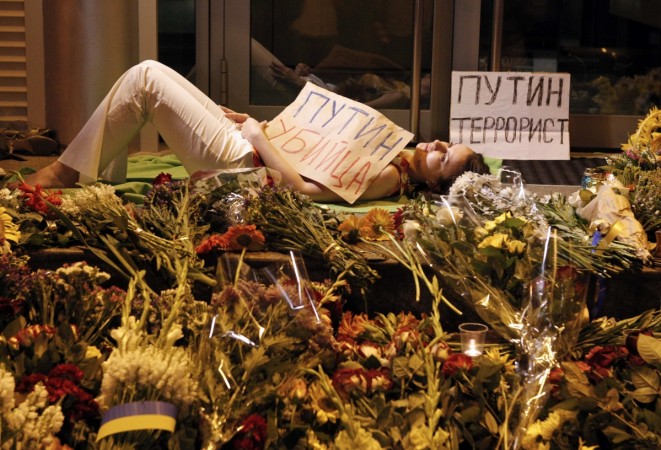 In the last few days, the outrage over the inhumane handling of the dead bodies has compounded the grief of the relatives of the victims, who have been left helpless to arrange a proper burial for their loved ones.
The public anger is mainly directed against the Russia-backed Ukrainian rebels, who are alleged to have been using the bodies of the victims to play politics.
Reports also have suggested that the rebels and some local residents have been robbing the jewelry, money and even credit cards from the MH17 vicitims' bodies.