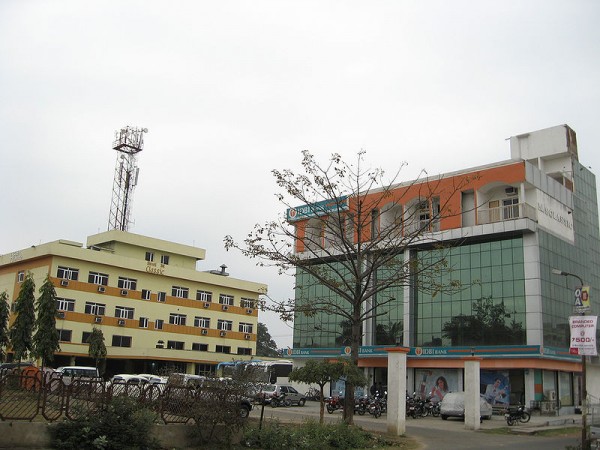 Hit by rising bad loans and provisions made to cover them, IDBI Bank reported a record loss of Rs 2,184 crore for the December quarter.
The bank had earned a net profit of Rs 102.79 crore in the Oct-Dec quarter in 2014.
The Mumbai-based lender's income fell to Rs 7,361.86 crore in the third quarter of 2015-16, as against Rs 7,935.99 crore recorded in the same quarter a year earlier.
Gross non-performing assets (NPAs) of the bank increased to 8.94 percent in the quarter from 5.94 percent in the corresponding quarter of last fiscal. The bank's provisions for bad loans tripled to Rs 3,302 crore in the quarter.
The Reserve Bank of India's (RBI) mandate to increase provisions for bad loans has hit the public sector banks badly in the quarter, with most of them reporting a sharp plunge in their profits.
Earlier this week, State Bank of India, the country's biggest lender by assets, reported a 62 percent fall in its net profit for the December quarter.
SBI's profitability was dented by a 60 percent increase in provision for bad loans. It earmarked Rs 7,645 crore for non-performing loans in the quarter. The state-owned bank saw its bad loans touch Rs 72,792 crore in the third quarter of the current fiscal year.
Public sector banks such as Allahabad Bank, Central Bank of India, Dena Bank, Indian Overseas Bank and Oriental Bank of Commerce have reported massive losses for Q3 due to a drastic increase in provisions for bad loans.
Punjab National Bank (PNB), India's second largest state-owned bank, reported a 93 percent decline in its profit for the December quarter as the bank had to allocate additional funds for bad loans.
[1 lakh = 100,000 | 1 crore = 10 million | 100 crore = 1 billion]