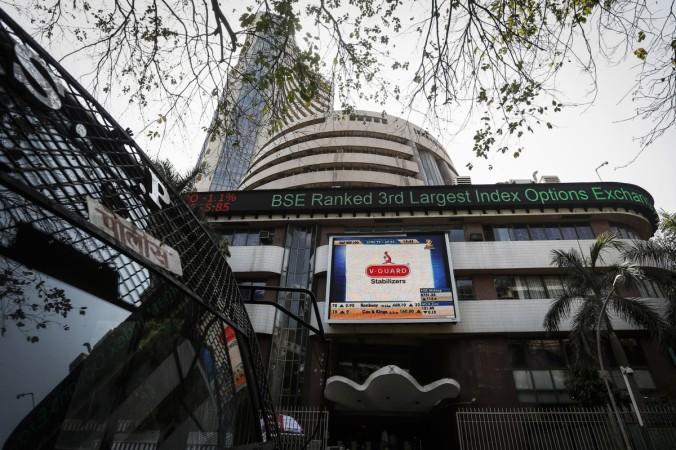 Shares of ICICI Prudential Life Company Ltd. (ICICI Pru), which recently approached the primary market with its initial public offering (IPO), will be listed on the stock exchanges on September 29, according to moneycontrol.com.
The company had offered 18.13 crore shares at a price band of Rs. 300-334 per share. The issue price has been fixed at Rs. 334 per share.
The largest private sector insurer had raised Rs 1,635 crore from anchor investors by selling 48.96 million at the upper end of the price band from institutional investors.
The upper end of the price band indicates an implied market capitalisation of Rs. 47,940 crore for the company, brokerage Angel Broking had said in a note.
Post-issue, the share of the insurer's promoters will come down to 88.6 percent from the currrent 100 percent.
ICICI Prudential Life Insurance Company is a joint venture between private sector lender ICICI Bank and British insurance company Prudential Corporate Holdings. ICICI Bank shares closed 0.91 percent lower at Rs. 260.80 apiece on the BSE on Tuesday.
"The India life insurance sector is the tenth largest life insurance market in the world and the fifth largest in Asia, according to Swiss Re, sigma No 3/2016. The size for fiscal 2016 was '3.7 trillion on a total premium basis," Angel Broking said.
There are 24 life insurance companies in India, including the Life Insurance Corporation of India (LIC), the state-run entity. "The private sector has grown significantly since 2000 and it accounted for 51.5 percent of the life insurance sector, on an RWRP basis, in fiscal 2016," the brokerage said in its IPO note for ICICI Prudential Life Insurance Company.
Foreign insurance companies can hold upto 49 percent stake in Indian insurance firms, up from the earlier limit of 26 percent.
The insurance penetration levels are low in the country compared to its peers in the rest of Asia. "India continues to be an under-penetrated insurance market with a life insurance penetration of 2.7 percent in fiscal 2015, as compared to 3.7 percent in Thailand, 7.3 percent in South Korea and a global average of 3.5 percent in 2015. At US$43 in fiscal 2015, the insurance density in India also remains very low as compared to other developed and emerging market economies," Angel Broking said.