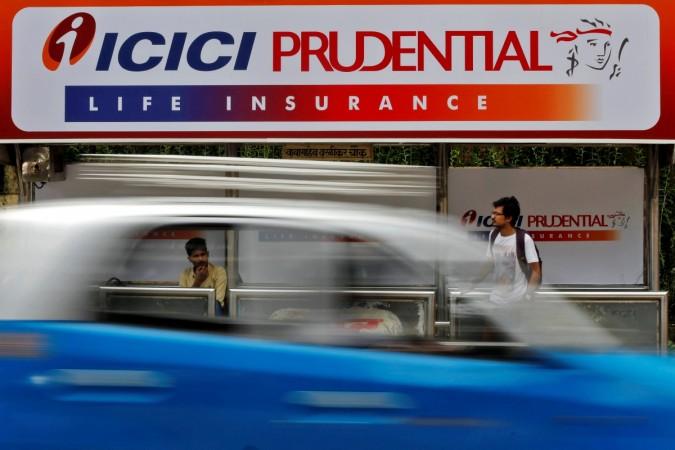 ICICI Prudential Life Insurance shares gained on Monday on the Bombay Stock Exchange (BSE) but investors who subscribed to the private insurer's initial public offering (IPO) last month won't feel enthused about it. The stock closed 2.40 percent higher at Rs. 324.65, still below the issue price of Rs. 334 per equity share. ICICI Bank shares closed almost flat at Rs. 250.10 apiece.
The company on Monday informed the BSE about the shareholding pattern as of September 28, 2016.
The insurer's Indian promoter — ICICI Bank — holds 54.89 percent, while the British partner, Prudential Corporation Holdings, has a 25.83 percent stake. Other investors, including retail shareholders and Azim Hashim Premji, hold 19.28 percent.
During the public issue, ICICI Bank offloaded 18.13 crore shares constituting 12.65 percent stake in the insurer, while Prudential did not dilute its stake.
ICICI Prudential Life Insurance fixed the issue price at the upper end of the price band Rs. 300-334 per share but the shares listed at a discount on September 29, 2016.
The BSE Sensex gained 21 points to close at 28,082. Stocks that lifted the 30-scrip benchmark index included Tata Steel, Cipla, Asian Paints and Infosys.
Those from the BSE500 universe that closed with gains included Aban Offshore (up 13.50 percent), PC Jeweller (up 7.26 percent), Inox Wind (up 5.07 percent) and National Aluminium (up 6.73 percent).
Select stocks that hit a new 52-week high on Monday included Raymond, TTK Prestige, Vedanta, LF Equipment, NMDC and Radico Khaitan.
Coffee Day Enterprises closed at Rs. 225, not far away from its 52-week-low of Rs.218 on November 2, 2015.
The week — though truncated on account of two consecutive holidays on Tuesday (Dussehra) and Wednesday (Muharram) — will be an eventful one for the stock markets, with both macroeconomic data and company results deciding market movements.
The government is likely to declare retail inflation and September trade data during the week and top companies that will be announcing their September quarter (Q2) results include Infosys (October 14), TCS (October 13 ) and IndusInd Bank (October 12).