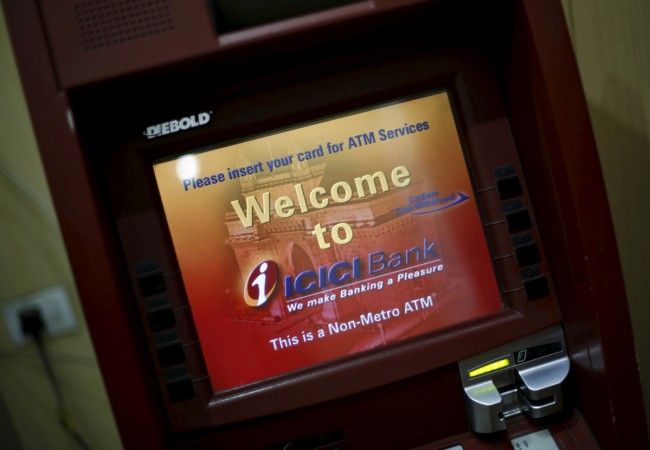 ICICI Bank shares are on a roll ever since the $12.9 billion deal between Essar Oil and Russian company Rosneft-led consortium was announced last Saturday. In a research note, Nomura upgraded the stock price to Rs 325, indicating significant upside left even after the recent rally.
The ICICI Bank stock has risen sharply from its Friday (October 14) closing of Rs 241.85 to an intraday high of Rs 269.70 on Tuesday, a gain of 11.5 percent in two days of trading.
The reason for the spurt in the share price of India's largest private sector lender is the gains that are expected to accrue to the bank from the deal that will enable the Essar Group to reduce debt, both at the company's operating level and at the group level, cumulatively at about $10 billion.
"We believe ICICI Bank is the largest beneficiary of the deleveraging in the JPA/Essar groups. ICICI's stressed book at ~18% of loans was higher than most corporate banks, due to ICICI's concentrated exposures to infra conglomerates and Essar Group," Adarsh Parasrampuria and Amit Nanavati, analysts at Nomura Financial Advisory and Securities (India) Private Limited, or NFASL, said in a note on Tuesday.
The recent sale of assets by Essar Group and another debt-laden entity, Jaiprakash Associates (JPA), will help in significantly reducing the list of sticky loans for the bank, the analysts said.
"Asset sales in JPA/Essar could lead to a ~50% reduction in debt in these groups, hence we see a high possibility of a downward revision in the watchlist for ICICI Bank."
JPA has also sold its cement assets in the recent past, first to UltraTech Cement for an enterprise value of Rs 16,189 crore in July this year and recently to Orient Cement involving two transactions valued at Rs 1,950 crore (Rs 1,450 crore and Rs 500 crore).
The asset sale by the two groups is poised to enable them to trim their burgeoning debt, especially to banks.
"JPA/Essar asset sales in the last 12m are ~50% of the consolidated debt of these groups. With its disproportionate exposure to them, ICICI is the largest beneficiary of the deleveraging in these groups," Nomura analysts said.
The repayment to ICICI Bank is likely to be Rs 10,000 crore.
"ICICI's INR400bn watchlist could come off by +INR100bn, especially in segments like promoter exposure (mainly Essar global exposure), power (JPVL and Essar Power) and cement (JPA Cement)," the analysts said in their note.
The positive news rubbed off on ICICI Prudential Life Insurance Limited, whose shares gained 1.16 percent and were trading at Rs 330.60 but still below the issue price of Rs 334 per share.
The company is a joint venture between ICICI Bank and Prudential Holdings of UK. Its shares were listed on the bourses last month after ICICI Bank offloaded a part of its stake.