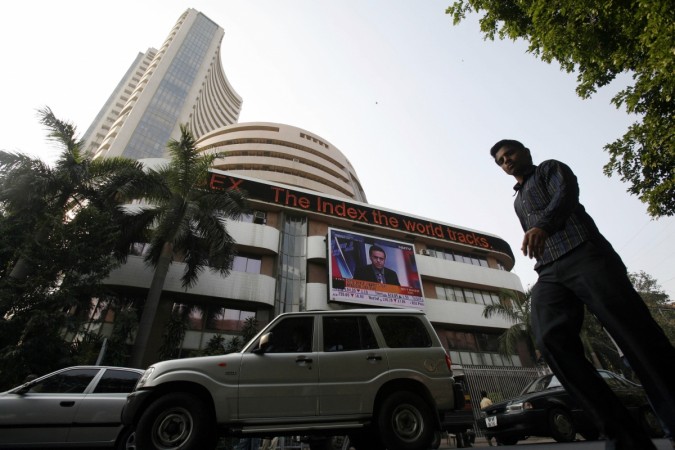 Shares of ICICI Bank, State Bank of India (SBI), Punjab National Bank (PNB) and Axis Bank rose sharply on Monday on the Bombay Stock Exchange (BSE) in response to Essar Oil announcing 98 percent stake sale to Russian Rosneft-led consortium for $12.9 billion. The deal will enable the Essar Group to repay loans to these lenders.
ICICI Bank was the top gainer, rising almost 7 percent to Rs 258.50 on the BSE in early trade, while SBI and Axis Bank shares were up 1.59 percent and 1.87 percent respectively, to trade at Rs 255.90 and Rs 530.40 apiece.
Read: Essar Oil sells 98% stake to Rosneft, Trafigura, United Capital Partners for $12.9 billion
The multi-billion deal announced last Saturday during the BRICS 2016 summit, is an opportunity to trim debt both at the Group level and at the operating level for the company, according to Prashant Ruia, Chairman, Essar Oil.
The company will be repaying $5 billion debt of Essar Oil and an equal amount at the Group level, Ruia said.
The Essar Group has interests in steel, ports and logistics. It will retain a small stake in the oil company. A few days ago, Axis Bank sold Essar Steel debt worth Rs 1,000 crore to Edelweiss Asset Restruction Company at a discount of about 45 percent, according to the Financial Express.
"Most PSU banks have declared Essar Steel as an NPA (non-performing asset) in the last few quarters and hence such a large deleveraging would be positive for Essar Group lenders, in our opinion. In our coverage universe, ICICI Bank, SBI and Axis Bank are the largest lenders to Essar Group," Nomura said in a note.
Russia's Rosneft and two other firms, commodity trading firm Trafigura and private investment group United Capital Partners, will be paying about $3.5 billion each to acquire the stake in Essar Oil, comprising a refinery and port owned by Essar Oil worth around $10 billion and $2.9 billion, respectively.
Essar Oil owns India's second largest single-site refinery at Vadinar, Gujarat, with a capacity of 20 MMTPA, or 405,000 barrels per day.
The company has about 2,500 Essar-branded oil retail outlets across India, in addition to the 2,600 that are in various stages of commissioning.
It also has onshore and offshore oil & gas blocks with about 1.7 billion barrels of oil equivalent in reserves and resources.
The BSE Sensex was trading at 27,739, up 66 points, at around 11.20 am.