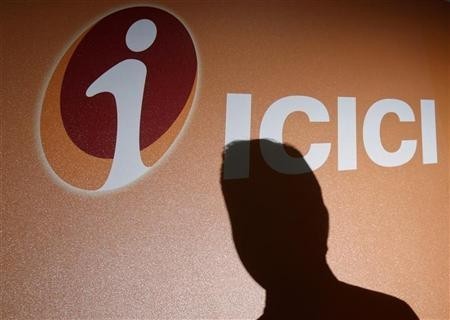 ICICI Bank on Thursday breached its estimates with a 17 percent rise in the quarterly net profit, due to growth in credit demand and higher fee income.
Net profit for its fiscal first quarter, which ended in June, rose to 26.55 billion rupees ($440 million) from 22.74 billion rupees a year earlier, the bank stated on Thursday. Net non-performing loans as a percentage of loans were 0.99 percent, compared to the 0.97 percent in the March quarter.
Net interest income between interests earned and paid rose 18 percent to 44.92 billion rupees in the quarter.
But stocks fell after the bank reported its net profit on Thursday. At 3.50 pm, ICICI Bank's stock price declined 1.04 percent at Rs.1474. Meanwhile, Sensex and Nifty fell 194.45 points and 70.10 points lower by recording at 25894.97 points and 7721.30 points.
However, the economy growth was less than 5 percent in each of the last two fiscal years, which has tumbled the credit growth and has led to higher defaults.
According to Reuters, net income for the Indian banking sector is expected to surge 22.4 percent in the next 12 months. This could be the fastest earnings in the Asia-Pacific region.
The gross premium revenue of ICICI Bank was Rs.1847 crore in first quarter of 2014, compared to Rs.1859 crore in first quarter of 2013.
On Thursday, bank stocks recorded lower by 1.18 percent and 208.90 points at 17485 points. Among the 12 banks listed in the banking sector, only Federal Bank's stock rose 50 paise higher at Rs.120.