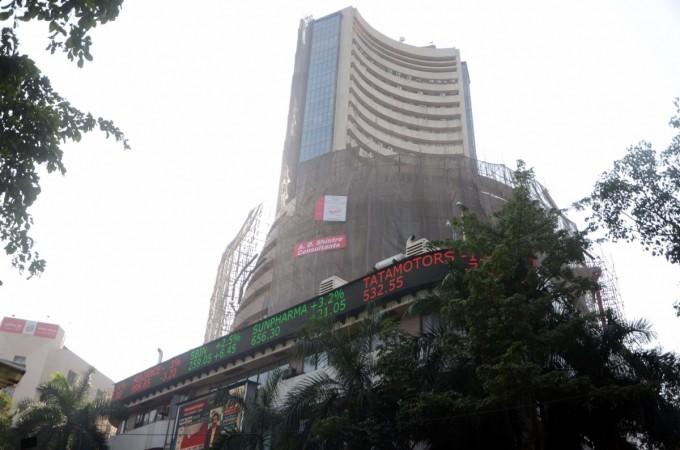 On a lacklustre day of trading, select stocks across the spectrum hit fresh 52-week highs on Thursday, shrugging off weak fourth quarter GDP data released the previous day. ICICI Bank touched Rs 327.50, Karnataka Bank Rs 179.80, Hindustan Unilever Rs 1,098.70 and Maruti Suzuki India Ltd. (MSIL) Rs 7,249.30 on the Bombay Stock Exchange (BSE).
The BSE Sensex closed eight points lower at 31,137, while the NSE Nifty lost five points to close at 9,616.
Other stocks that hit fresh 52-week highs included Godrej Industries, Colgate-Palmolive, Bharat Forge, LIC Housing Finance, Escorts, Hero Motocorp and Adani Transmission.
The 6.1 percent GDP growth rate for March 2017 quarter announced by the government the previous day after stock markets closed did not have much of an impact on Thursday trading.
MSIL sold 136,962 units in May 2017 as against 123,034 units in May 2016, an increase of 11.32 percent. Domestic sales rose 15.5 percent YoY to 1,30,676 units.
Air India buzzes on BSE
Though not listed, state-run carrier Air India was the most-trending entity in "news and social media" according to the BSE, followed by Reliance Communications.
Air India is in the news after a media outlet reported that the government's think-tank Niti Aayog reportedly recommended completely privatisation of the carrier to the Prime Minister's Office. The news comes a couple of days after Union Finance Minister Arun Jaitley expressed a similar view.
Gold stocks cautious
Ahead of the Goods and Services Tax (GST) Council meeting on June 3 and 4 to finalise tax rates on gold and other items, Titan, PC Jeweller, Gitanjali Gems and Tribhovandas Bhimji Zaveri (TBZ) ended with minor changes. Titan closed 0.83 percent lower at Rs 471, PC Jeweller 0.32 percent down at Rs 497, Gitanjali Gems gained 3.47 percent at Rs 67, while TBZ ended at Rs 94.
While the import duty on gold at 10 percent won't be impacted, the GST rate on the yellow metal could be either 5 or 12 percent, though the industry is pitching for 1.25 percent.
Interest chart on revenue streams of top American companies: