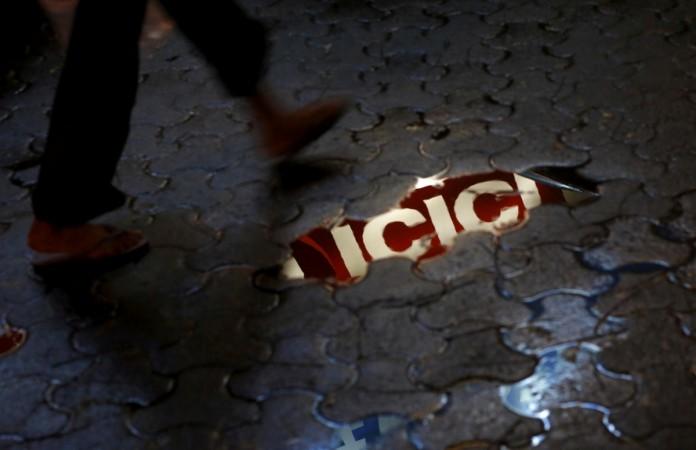 The Reserve Bank of India has imposed a penalty of Rs 58.9 crore on the private sector lender ICICI Bank for violating the directions issued by the RBI on the direct sale of securities from Held-To-Maturity (HTM) portfolio on Thursday.
It is reportedly the highest penalty imposed by the central bank on a bank for a single incident.
"The Reserve Bank of India has imposed through an order dated March 26, 2018, a monetary penalty of Rs 589 million on ICICI Bank Limited (the bank) for non-compliance with directions issued by RBI on direct sale of securities from its HTM portfolio and specified disclosure in this regard," RBI said in a statement released on Thursday (March 29).
"This penalty has been imposed in exercise of powers vested in RBI under the provisions of Section 47A(1)(c) read with Section 46(4)(i) of the Banking Regulation Act, 1949, taking into account failure of the bank to adhere to the aforesaid directions/guidelines issued by RBI" the statement said.
"This action is based on the deficiencies in regulatory compliance and is not intended to pronounce upon the validity of any transaction or agreement entered into by the bank with its customers" it added.
The penalty news comes a day after ICICI Bank clarified it stands on bank's loan exposure to Videocon Group. There were reports that the bank's Managing Director and Chief Executive Officer Chanda Kochhar allegedly favored Videocon Group in its lending practices.
Shares of ICICI Bank were trading down nearly 2 percent to Rs 278 in early morning trade in the Bombay Stock Exchange (BSE) on Thursday. Over the speculations about the loans provided to Videocon group of companies, the bank's stock price has dropped 6 percent in the past ten days.