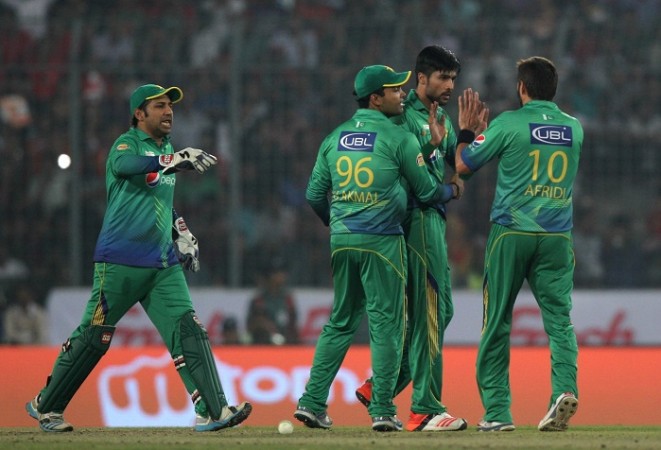 Pakistan has got the green signal from its interior ministry to travel to India for the ICC WT20 2016. The decision came just hours after a meeting between the Pak High Commissioner Abdul Basit and Indian Home Secretary Rajiv Mehrishi at New Delhi on Friday afternoon.
The home secretary gave an assurance to Basit stating that all the necessary security arrangements are being taken care of and there is absolutely no cause for concern, according to the ministry of external affairs.
"I will be sending my recommendations to Islamabad and its for the Govt (Pak) to decide," Basit was quoted as saying by the ANI after their meeting. "The home secretary has given assurance of safety, so I will send my recommendation to Islamabad."
Najam Sethi, the PCB executive committee chairman, also added that the talks were fruitful.
"We have received communication from the International Cricket Council and Board of Control for Cricket in India. We have received a letter from the chief minister of Bengal and the police chief," Sethi was quoted as saying by the BBC. "Our high commissioner, Abdul Basit, met the Indian secretary and the assurances were given.
"The interior minister has given permission to send the Pakistan cricket team to play the Twenty20 on the basis of solid assurances received from chief minister of West Bengal and the union home secretary and the home minister (in India)," he added to NDTV.
Home Minister Rajnath Singh earlier mentioned that security will be provided to all of the teams coming to play in India during the ICC World T20 2016.
Pakistan were scheduled to play an ICC World T20 warm-up game against the Bengal team Saturday afternoon at the Jadavpur University campus in Kolkata; the match has been called off.