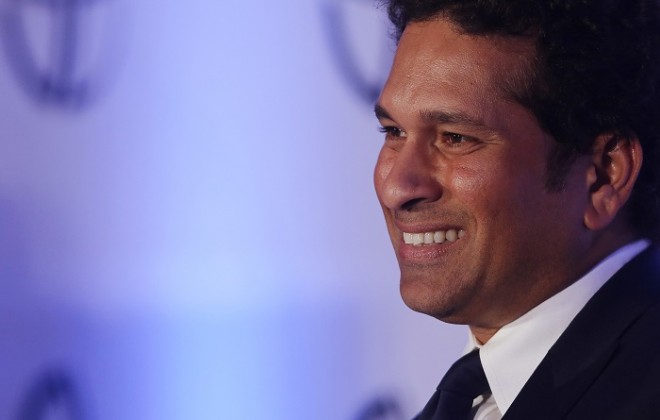 Indian cricket legend Sachin Tendulkar has said that Team India have a real chance to lift their second T20 World Cup title as he feels the composition of the current team, under MS Dhoni, is perfect.
The ICC World T20 2016 gets under way from 8 March in India, and Tendulkar, who was part of the India team that won the ICC T20 World Cup in 2007, the inaugural edition of the Twenty-Twenty format Cricket World Cup, added that the likes of newcomer Jasprit Bumrah as well as experienced cricketers Yuvraj Singh and Harbhajan Singh have all it takes to guide the Men in Blue to another T20 World Cup title.
"We have a very good chance. In T20 I think the team is well balanced with senior members in the squad, then also youngsters and guys who been around for a while and they all as a package have performed really well," the master blaster told PTI on Wednesday.
Twenty two-year-old Bumrah, who made his T20I debut for India on Republic Day 2016 against Australia, took three wickets in his maiden 20-20 game at the Adelaide Oval. The right-arm medium bowler from Ahmedabad also turned out to be a revelation in India's three-match T20 series against the Aussies.
"You see just the way Bumrah (Jasprit) bowled in Australia was superb and then nice to have someone like Ashish Nehra back, Yuvi back in the squad, Harbhajan is there," Tendulkar continued. "All these guys. It's a formidable combination. I would definitely want India to go all the way."
The 'little master', who was last seen in the Cricket All-Stars series last year in the United States in the matches between Sachin's Blasters and Warne's Warriors, also added that the way Team India won their final T20I against Australia at the SCG on 31 January, was "fabulous".
"The way we played T20 I think fabulous cricket and I actually ended up watching the last ball (of the final T20). I was out somewhere and had just got back, my wife and son were watching. They called me and said last ball to go and two runs to win," the 42-year-old explained.
"I said there is no doubt we are scoring those two runs and [Suresh] Raina hit that brilliant shot over point [to win the game for India]," Tendulkar added.