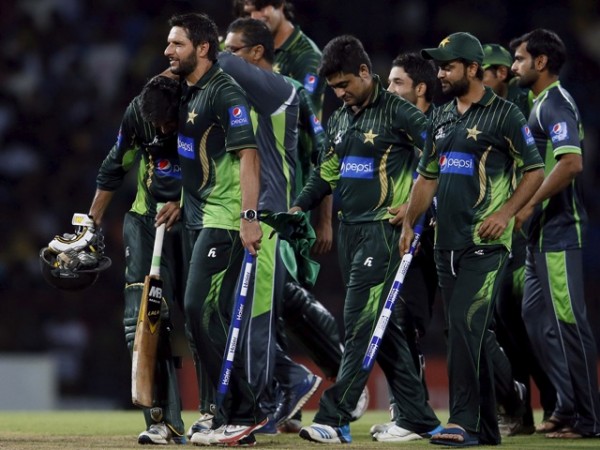 The ICC World T20 2016 gets under way in less than a month's time in India and the Pakistan team are not even sure if they are participating in the tournament.
PCB (Pakistan Cricket Board) chief selector Haroon Rashid announced the 15-man squad which will be participating in the upcoming Twenty20 mega-event, starting 8 March, on Wednesday, but the participation of the team is yet to be confirmed.
The reason: There is no green signal yet from the Pakistan government.
"We expect the government to decide on the matter within this week," PCB's media director Amjad Hussain was quoted by Press Trust of India on Thursday. "We are well prepared in case the government gives permission for the team to travel to India."
"The visa applications for the players and support staff have been processed, which is part of standard procedure," Hussain added.
Following the Mumbai terror attacks in 2008, India refused to continue their cricketing ties with Pakistan. The teams were expected to play a bilateral series in December last year, and even after a decision of having the matches played on a neutral venue, the government did not give its nod for the series to go ahead.
PCB chief Shaharyar Khan only few days back mentioned that the if the Pakistan government does not give a go-ahead to the team to tour India during the tournament, it is likely that the PCB could ask the ICC to allow them to play their games at a neutral venue.
Hussain has, however, made it clear that the Pakistan government's nod is what the entire team and the PCB is waiting for now and the neutral venue discussion doesn't arise yet. "The question of playing at a neutral venue doesn't arise at the moment. First we need to wait for the government nod to go to India," Hussain explained.
BCCI secretary Anurag Thakur has meanwhile assured all the teams playing in the ICC World T20 2016 that there will be high-level security provided to them.
Pakistan are scheduled to take on hosts India in what will be the most-anticipated match of the ICC World T20 2016 at the Dharamshala Stadium on 19 March.