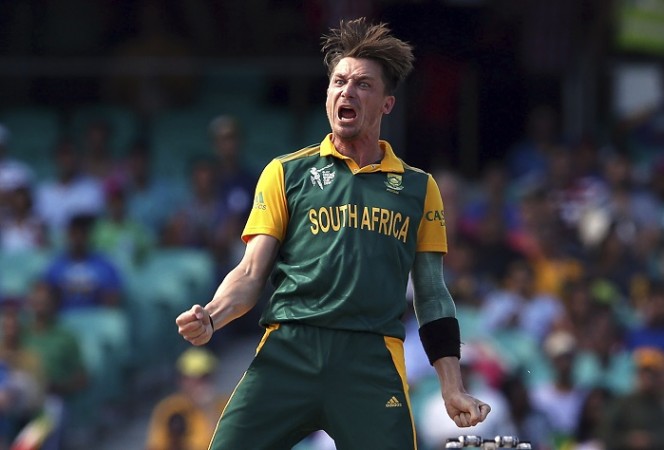 The ICC World T20, which starts from Tuesday, is going to be a cracker of a tournament in India with 10 top teams of world cricket featuring. It is primarily going to be a batsmen's game with flat pitches in India allowing them to play their shots, but one cannot overlook the crucial role bowlers are going to play in the competition.
All the participating nations have some great bowlers, who will be eager to put on a show and help their team win the World T20 title.
It is bowlers, who can make the contest even more interesting the World T20. Though high-scoring game has always entertained cricket viewers around the world, a low-scoring affair with bowlers on top can produce some thrilling matches as well.
Here is a list of top 5 bowlers to watch out for
R Ashwin
The offspinner will have an integral role to play if India are to win their second World T20 title. Pitches in India are always said to assist the spinners and Ashwin is a dangerous bowler if there is any help. India captain MS Dhoni has used Ashwin as an opening bowler as well and the spinner has delivered, taking wickets consistently. Ashwin, with his variety and experience of having bowled in such conditions, will be one of the biggest threats for the batsmen in the World T20.
Mohammad Amir
The Pakistan pacer has been in stupendous form after making an international comeback against New Zealand earlier in the year. He was banned from cricket for five years for his spot-fixing involvement. His recent burst against India in the Asia Cup and his battle with Kohli has been the highlight of the year so far. Amir seems to be hungry and determined to make a name for himself once again, by bowling fast and taking wickets. Not only does the bowler bowl consistently above 145km/ph, he swings the ball both ways, which makes matters even more difficult for the batsmen.
Dale Steyn
The South African spearhead is one of the best fast bowlers in world cricket. Though a year might have passed since Steyn featured for South Africa's T20 side, his performances with the ball will play an important role in determining Proteas' chances in the World T20. Steyn, on his day, can make any top batsmen look foolish with his terrific line, length, pace and swing, which makes batsmen think twice before playing his shots.
Rangana Herath
The experienced Sri Lankan slow-left arm will be the Islanders trump card in the spin department. With conditions in India similar to that of Sri Lanka, Herath should make use of bowling in such conditions to his advantage. Herath will primarily be in charge of bowling in the middle overs of the game, where he will not only be required to take wickets, but also contain the batsmen. Herath knows what it takes to win the World T20 as he was one of the important bowlers for Sri Lanka when they won the title two years ago. The slow-left arm had a decent Asia Cup last month, which will give him good confidence to carry his artistry in the World T20.
Trent Boult
In the last ICC event (World Cup 2015), Boult was the joint-highest wickettaker in the competition, which helped them reach the final of the competition. New Zealand cricket fans will be expecting him to deliver in India as well, with similar venom. The New Zealand bowler will not only look to use his pace to take wickets, but his special knack to bring the ball back into the right-handers makes him lethal with the new ball.