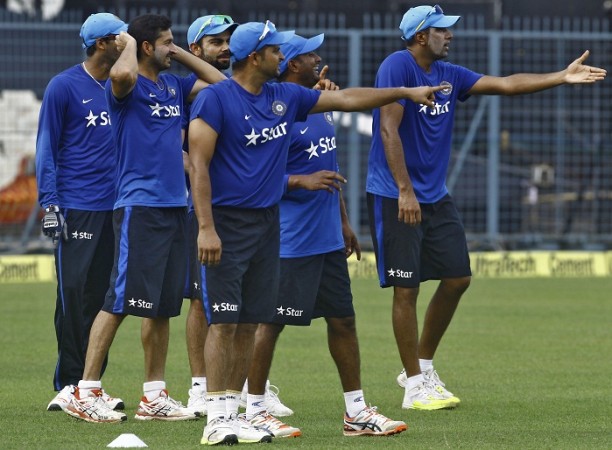 A special tournament calls for a special attire and the Board of Control for Cricket in India (BCCI) have ensured the Indian cricket team looks shinier ahead of the ICC World T20 2016.
Sportswear giants Nike, the official kit partner of the BCCI, revealed their new kit for the India men's and women's cricket teams Thursday, and released a photo featuring the members of both the teams wearing the new kit.
While the archetypal blue remains the colour of both teams, the jersey features a unique laminated collar, which according to a press release, displays the "Asian influences." The BCCI crest has also been newly moulded.
According to Nike, the 100 percent recycled polyester jersey that features graphical flow lines and disruptive optics, is made of the cutting-edge laser technology and has a four-way stretch fabric. There is also a high recovery on the sleeve hem.
The stretch pants feature an articulated pattern on the knee section, constructed in a way to "withstand aggressive play", the release added.
India men's cricket team captain MS Dhoni, along with India women's team captain Mithali Raj, feature in the photo alongside Virat Kohli, Ajinkya Rahane, Ravichandran Ashwin, Ravindra Jadeja and others.
"Wearing the kit, going out there and playing for my country – it's an overwhelming feeling, which is almost impossible to express in words. But whenever I wear the kit, I believe I'm a hero," Rahane was quoted by the press release.
Mithali Raj, who will be guiding the Indian women in the ICC Women's World T20 2016, starting March 15, mentioned that the Indian team jersey gives an indescribable inspiration to the entire side to go and give their best in the firld.
"At every stage, the meaning of wearing India jersey changes," Mithali said. "When you are the senior player, you have everyone on your shoulders and you can't let them down. When you are a debutant, you are playing for yourself and all those people who have made you a player.
"It is different, but when I don the signature blue kit, I carry it proudly, believing I will win."
The India men's team also start their campaign in the competition on the same date.