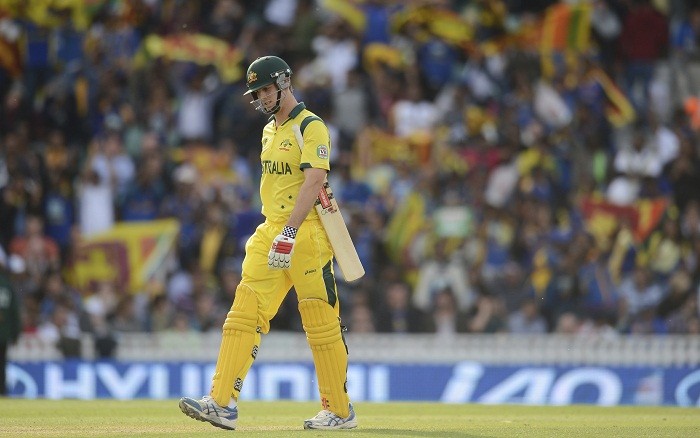 Australia have been hit hard by James Faulkner's injury, which could see the player sidelined for Australia's first two matches against England and Bangladesh. There is no certainty regarding Faulkner being fit for their crucial tie against New Zealand either.
Hence, there is a serious need for Australia to pick a player who will be able to replicate Faulkner's exploits with the bat and ball on the field.
Mitchell Marsh, the Australian all-rounder, feels that he can fill in for Faulkner, who had suffered a side strain earlier this month.
"Losing James probably means one of the all-rounders has to bowl a few more overs, so I'm hoping that's me," Marsh was quoted by ESPNCricinfo.
"But I guess that's up to the selectors. I'm pretty confident [in my bowling]. I'd like to fill that role, missing James. It's going to be good fun and hopefully if I get the opportunity I can take it."
Faulkner has been a big player for Australia with the ball in the death overs as well as finishing the innings with his huge hits while batting.
Faulkner has been one of the best as far as death bowling is concerned; hence the Australian team will be looking at alternate options for death overs until he comes back.
Marsh is aware of the need for a death overs all-rounder and is working on becoming Australia's first option.
With Faulkner not expected to feature in the competition for the first couple of matches, this could be a huge chance for Marsh to grab that opportunity and give the selectors a selection headache with his performances.
"For me it's just bowling more and getting that experience in matches. I'd like to keep working on my death bowling and just be an option at the death. I think that's really important, to have as many options as we can. For me it's just about improving all facets," said Marsh.
The Australian thintank might offer that opportunity to Marsh, but there are other experienced bowlers such as Shane Watson, Mitchell Starc and Mitchell Johnson, who could also use their experience of playing cricket at the top level for a number of years to bowl at the death.