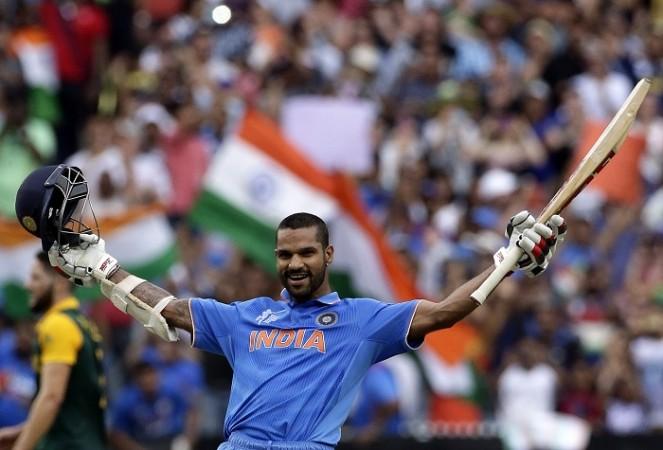 The Indian team are on cloud nine as they have been putting up emphatic performances in the World Cup, so much so that experts claim India to be favourite to claim the title in Australia and New Zealand.
But India's performance in the World Cup has puzzled Jeffrey Archer, one of the most well known authors. The Indian team were poor in the Test series against Australia and the story was same in the tri-series as well.
The author compared Indian team to bollywood stars.
"Frankly speaking, I am puzzled by the current Indian team. I think (Virat) Kohli is among the best batsman I have ever seen in my life, but I think that they are becoming too much like Bollywood superstars (who are inconsistent in giving hit films)," he said during his book launch, 'Mightier Than the Sword', reported PTI.
India's performance at the ongoing competition has been nothing short of extraordinary, as they defeated Pakistan as well as cup favourites, South Africa in a convincing manner.
"I mean for the last six months they have been playing rubbish. They come to the World Championship and they start playing properly."
Very few would have predicted that India would spring back to form all of a sudden. The bowlers were pathetic in the tri-series, but in the competition they have troubled all their opponents so far.
They silenced the famed batting line up of South Africa as well, which comprises AB De Villiers, Hashim Amla and David Miller to name a few. Along with the bowlers, the fielders have backed the team well, which has been another strong revelation.
The Indian batsmen have also been consistent and most importantly, opener Shikhar Dhawan, who looked clueless in the Test as well as the tri-series has been India's best batsman in the competition. If the Indian team play with such consistency, they might even go all the way.
If the Indian team tops the group, the men in blue will face the fourth placed team in the group.
Despite being inconsistent, Archer expects India to deliver, as he said, "So, they are a kind of disappointing. But they can deliver even though they are not consistent and that is the problem."
India has almost progressed into the knock out stages of the competition, and a victory against the West Indies side tomorrow at Perth will seal their spot.