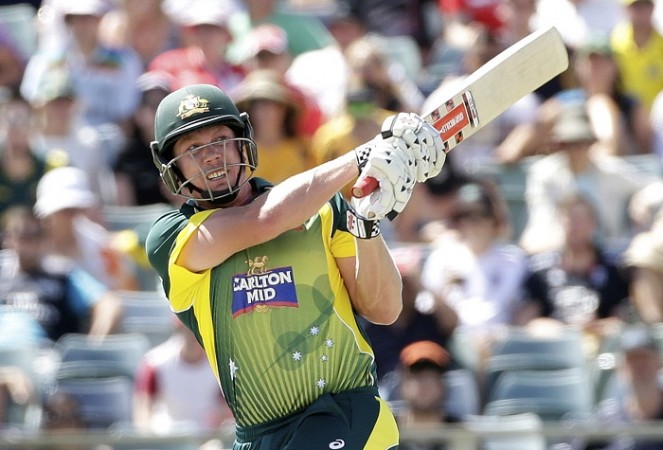 James Faulkner and Michael Clarke are now in pretty much the same boat, with both players set to miss Australia's ICC World Cup 2015 opener against England on Valentine's Day.
Glenn Maxwell said Faulkner was pretty torn up after picking up an injury during the final of the tri-series against England on Sunday, and scans confirmed the fast bowler has suffered a side strain.
There is hope of his involvement at the World Cup, though, with physio Alex Kontouris saying it is only a "moderate" strain, even if "two weeks of intensive treatment" means he is definitely ruled out of the World Cup opener at the MCG.
"Scans on James Faulkner's injured side have confirmed a moderate grade abdominal muscle strain which is consistent with a 'typical' fast-bowing side strain injury," Kountouris said.
"He will receive intensive treatment for the next two weeks before we can determine when he can return to batting and bowling."
While Clarke has been given a deadline of 21 February, by which time he has to be fit enough to play, the same does not go for Faulkner as his injury is not a chronic one, like the hamstring problem suffered by the Australia skipper.
That means, while Faulkner will miss the first match of the World Cup like Clarke, there is still hope of the all-rounder being retained owing to the fact that it is not a chronic injury, and not something that the all-rounder has suffered time and again in the past.
Faulkner is key to Australia's hopes – maybe more so than even Clarke – as the all-rounder is arguably the best finisher in the side, while also being a pretty handy bowler in the middle overs as well as in the death, if needed.
The 24-year-old has the unerring ability to pick up wickets, even if he might be expensive at times, while his finishing ability with the bat is unparalleled in the Aussie side, with his strike rate of well over 100 a testament to the fact.