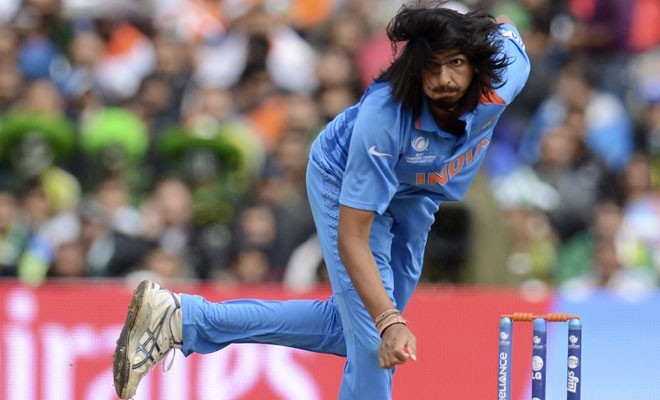 Ishant Sharma battled to get fit for the prestigious World Cup in Australia and New Zealand, but his best was still not good enough to find his fitness. As a result, the Indian pacer was replaced by Mohit Sharma.
This is a huge setback for India, as the Delhi bowler could have been a handy player under Australian conditions, which would have suited his style of bowling.
Not only his style, but also his experience of playing international cricket over the years could have benefitted the Indian team.
In his absence, the Indian team lack experience in their bowling attack, as Bhuvneshwar Kumar, Mohit Sharma, Umesh Yadav and Mohammed Shami would take up the responsibility of spearheading the Indian pace battery.
None of these bowlers have experience of playing in the 50-over World Cup.
Looking at the way the Indian bowlers were thrashed in the recently concluded ODI series and against Australia in the first warm-up game, Ishant will be a big miss for India.
"The public would never have forgiven me for playing with an injury. I tried my best to get fit but I just couldn't make it," Ishant told Mid-day.
Other injured players of the Indian team also had to take the fitness test before being declared fit, but Ishant knew he was not fit enough to pass.
"I was to undergo a fitness test [on Saturday] but I knew it would be a futile exercise. I would not have been able to deliver. I had to take a call," he added.
While he was bitterly disappointed at missing out on the World Cup, he did wish his replacement, Mohit all the best for the tournament. If Mohit plays an important role in helping India defend the World Cup crown, Ishant also deserves some praise for placing the team ahead of his individual self.
"My good wishes to the team, especially Mohit. He's a good bowler and I am sure he will perform well for India," said Ishant.
What might have hurt the Indian bowler more was that this is the second time that he has missed the World Cup, as he was not a member of the World Cup-winning squad in the last edition as well.
"Everyone wants to play in a World Cup, but I didn't want to let my country down," he said. "I tried my very best but I realised I wouldn't have been 100 percent fit."