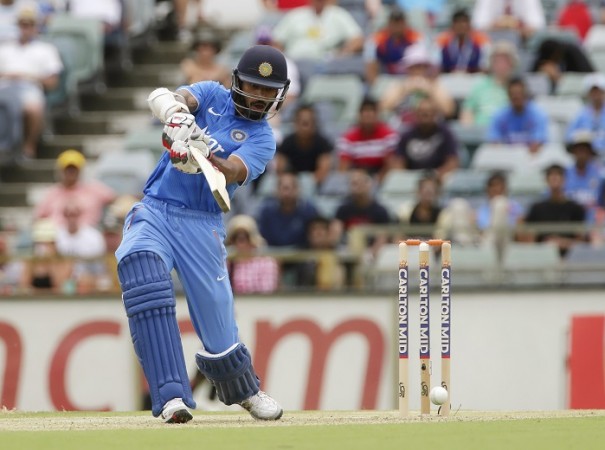 The Indian team have been one of the best teams in the 2015 Cricket World Cup, defeating teams such as Pakistan and South Africa in a comprehensive manner. While the Indian little master Sachin Tendulkar is happy with the team's performance, he is not satisfied.
"It looks very bright. I am happy but I am not satisfied. I want the team to continue doing this," Tendulkar told Headlines Today.
With ruthless wins against Pakistan and South Africa, the Indians have also been tagged as one of the favourites of the competition, after Australia, New Zealand and South Africa. Many experts believe that the mentioned four teams would make it to the final four of the competition, including the Indian legend.
"I had said earlier that they can bat better, because I know their talent I know their capability. And we batted beautifully yesterday."
Though the Indian batsmen have been performing well, especially Virat Kohli and Shikhar Dhawan in both their previous matches against Pakistan and South Africa, the Indian lower middle order have not been able to consolidate the start given by Dhawan and co. in the slog overs.
In both the matches, India could have scored more than 350 runs, but failed to do so, as they could not score quick runs in the final few overs.
Tendulkar feels the finish can be better.
"The finish could have been better but at no stage we felt that we were short of ideas and at no stage it looked as if the South Africans have tied us down. We were prepared to hang in there also prepared for that chance to put the loose ball away and we did so," he said.
The Indian team primarily play a game per week, so there is plenty of rest time before their matches. Hence, it is important for the team to maintain their winning momentum in such a competition, where they are also scheduled to play some minnows of world cricket.
India play UAE this Saturday.
"In a big tournament like this, you start well which is relieving, because you gain that momentum and you try and win as many matches as possible and you continue."
"It is a habit, when you start playing good cricket you believe you can win from any difficult situation. And when you are not winning, you feel even when you are winning and a few runs away you think what if you lose a few quick wickets," said Tendulkar.