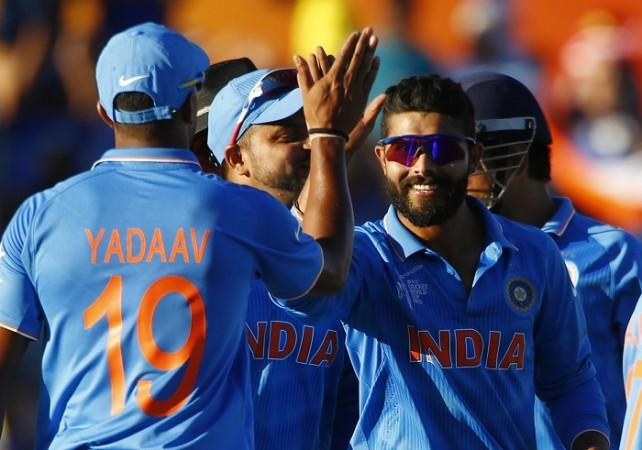 The Indian team have reached the semi-finals of the World Cup and the bowlers have played an integral role in it. Former Indian Captain Sunil Gavaskar is impressed with the performance of the Indian bowlers.
The Indian bowlers were less than impressive in any of their matches prior to the World Cup, as they were thrashed by the English and the Australian batsmen in the ODIs.
Hence, it is almost a huge surprise that the Indian bowlers have managed to bowl out the opposition in all the matches they played in the round robin stages and the quarter finals opponent, Bangladesh as well.
The Indian team were in huge problems, when Ishant Sharma was ruled out of the World Cup and Bhuvneshwar Kumar, though fit, was still a concern.
It is not only the seamers, who have been doing well, but also the spinners, who have played a pivotal role in the competition, where the men in blue have been deemed as one of the major favourites to win the title.
"They are combining well as a bowling unit. The seam bowlers are keeping the pressure on, somebody is getting you early wickets and then there is no leakage of runs. Sometimes the first-change bowlers comes and he leaks a lot of runs, that hasn't happened. The spinners have kept it tight as well," Gavaskar told NDTV.
"So all told, the bowling unit has been very impressive."
But one also needs to praise Dhoni for the way he has handled the bowlers and the Indian captain has been rewarded. The bowlers have bowled to their plan perfectly, yielding immediate results.
During the competition, India have primarily gone with three quicks in the form of Mohit Sharma, Umesh Yadav and Mohammad Shammi and one spinner, Ravinchandran Ashwin, so he has been dependent on Ravindra Jadeja and Suresh Raina to fulfil the quota of their next ten overs.
The Indian captain has not been disappointed by these set of bowlers. Currently, Mohammad Shammi is the second highest wicket taker in the tournament with 17 wickets against his name.
"What Dhoni is doing is that he is using Suresh Raina very cleverly. He is bringing him in on if (Ravindra) Jadeja or (Ravinchandran) Ashwin go for a few runs in their first couple of overs till they settle down and then Raina comes in and bowls 3-4 quick overs and sometimes more than that, picks up a wicket, keeps it tight and then Dhoni can go back to the spinners and get them to bowl well," he said.
But the Indian team cannot afford to relax as well, as they are expected to play the winner of the Pakistan vs Australia quarter final clash.
It is not going to be an easy outing against either, but considering Australia's performance at home, they have been a formidable side and could be a threat to India compared to Pakistan, against whom India have an impeccable record in World Cup.