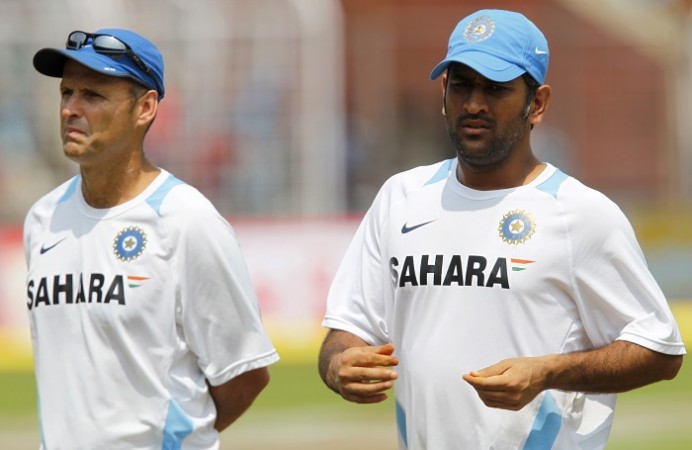 The man who guided India to that unforgettable World Cup win in 2011 has one warning to the 13 other competing teams in the ICC World Cup 2015 – underestimate India at your own peril.
Gary Kirsten was a major part of the India side that clinched the World Cup title four years ago, and there are few better around to assess the chances of the latest vintage.
With India failing to win a single competitive game so far on this long, long tour of Australia, worries are creeping up over the team's capabilities and if they can stand up to the rigours of the World Cup, a title they currently hold.
Kirsten, though, has no doubts over the capabilities of this side. "They are a quality outfit and I wouldn't write them off," said the South African in Mumbai on Sunday. "They have got one of the most successful captains ever and in terms of closing off the events, let's not discount the Dhoni factor.
"A lot of things have changed and shifted in his life at the moment but when it comes to these events, he steps up and he is at his best.
"A lot of people seem to be writing India off but they have a very strong batting line-up. They have played a lot of cricket in Australia. There would be no reason to suggest why they wouldn't have as good a chance as any other team."
India's latest loss came in a warm-up match against Australia on Sunday, where, yet again, their bowling and batting did not quite gel together.
Dhoni is still figuring out his best XI for the World Cup, but the good thing about this format is that there is plenty of time in the group stages to iron out those chinks in your armoury.
Kirsten knows the real WC starts only once it hits the quarterfinal stage. "They are misfiring at the moment but maybe it's a good thing," added the former India coach. "I don't think we should read too much into it.
"I think it's healthy that teams that aren't playing well now, it's not a bad thing.
"You need to be playing at your best in a month's time. They have got a lot of time with a practice game and seven [actually six] round robin games, to work out the combinations. For me that's where the tournament begins.
"They might not be playing their best at the moment but they have got a good chance."
What people seem to forget rather quickly that this same core of the team won the ICC Champions Trophy title rather impressively in England not too long ago, and Kirsten believes this India team are capable of doing the same in Australia and New Zealand as well.
"This team has been together for two years and they won the Champions Trophy, so they still have some credibility," added Kirsten. "You have got to be wary of them and not take them for granted."