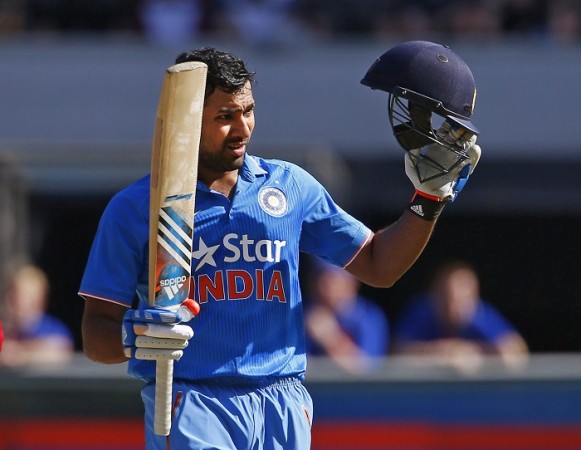 India may have put forward a string of inconsistent performances, but very few nations will take them lightly during the ICC World Cup 2015, for they are not only the defending champions, but a team that possess some of the best players in the world.
India will take on Pakistan in their first match on 15 February, which is one of the biggest matches of the competition in the round robin stages.
It is important that the men in blue start the competition on the right note, as it will help them build the much-needed confidence for future matches in the competition.
India will be confident when they take on Pakistan as they have not been defeated by the men in green in any of the previous World Cups.
Australia bowler Josh Hazlewood has been keeping a close eye on the Indian team as they have been down under for over two months. Dhoni's men must have got acquainted to the conditions as well.
"It's just a matter of time until their batting order clicks," Hazlewood told reporters.
"They've got some outstanding players and they've all got great records. I think it's just a matter of time before they get going.
"They're a very dangerous side."
But, the Indian team, despite possessing some good batsmen such as Virat Kohli, Shikhar Dhawan, MS Dhoni, Suresh Raina and Rohit Sharma have not been consistent down under.
Along with the batsmen, the bowlers have also not done any justice to their talent as well and to make things worse, Ishant Sharma has been replaced by Mohit Sharma for the World Cup due to an injury.
Though, the Indian team may have won the competition in 2011, but they do not have the home advantage, which they had in the last World Cup, where they not only knew the conditions, but were also well supported.
Support may not be a huge problem for India with a vast Asian, mostly Indian, population, so after Australia, India will most probably be the biggest supported side.
It is the Australian conditions which is going to prove to be a huge ask, for the Indians have shown that they are not a strong side when it comes to batting on such bouncy pitches.
The Indian team, on paper cannot be compared to the team from 2011, which had more experience in the form of Sachin Tendulkar, Virender Sehwag, Gautam Gambhir and Yuvraj Singh.
These stalwarts have been replaced by young guns, who have done reasonably well in the last couple of years, but it remains to be seen how well they do in the World Cup.