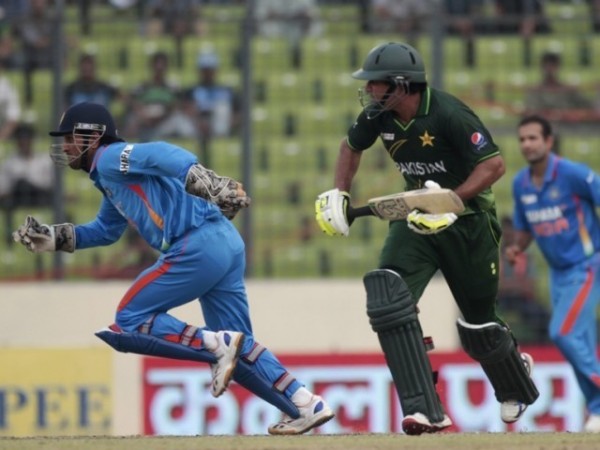 The mother of all battles on a cricket field, undoubtedly, has to be an India-Pakistan match, where no result, other than a win, irrespective of how it comes, is acceptable for either side.
But, former Pakistan captain, Inzamam-ul-Haq does not mind India defeating Pakistan for the sixth time in a World Cup, provided the men in green lift their second title.
With India scheduled to play Pakistan on 15 February at the Adelaide Oval, it is one of the most keenly awaited matches in the ICC World Cup.
"I think Indo-Pak match at start will be crucial. A final before final. But I don't mind losing to India if Pakistan win World Cup'' said the former Pakistan skipper, as quoted by IBN Live.
Pakistan have met India five times in the World Cup but have failed on each of those occasions in 1992, 1996, 1999, 2003 and 2011.
But, with the current form India has shown in the recent Australian tour, it is not going to be an easy outing against the old rivals. India needs to step up their game, if they are to defeat Pakistan and start the tournament on the right note.
However, Inzamam sees it the other way round and feels that Dhoni and his boys have got accustomed to Australian conditions.
The Indian team, who are the defending champions, have spent around two months playing in Australian conditions, so it is the men in blue, who, apart from the Aussies, will know the conditions well.
"Adjustment is always key and Indian team will enjoy the advantage,'' said Inzamam.
But, it is not only this advantage which Inzamam considers beneficial to the Indian side, with the former batsman also a big fan of MS Dhoni.
"I believe having Dhoni as a leader is a big factor for the Indian team," added the member of the Pakistan team which won the 1992 World Cup in Australia. "An experienced captain in a big-ticket event is always a plus.'
"Dhoni is one player who has performed for India in pressure situations and scripted innumerable comebacks for the team. Having a leader who knows how to handle pressure makes Dhoni a cut above rest."'