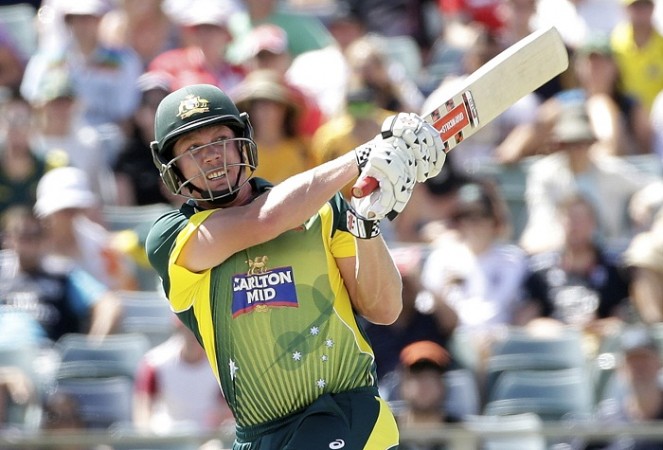 The Indian team have performed poorly against Australia of late irrespective of the format, but their form has been impressive ever since the World Cup started. It is due to India's string of consistent showing in the competition, the men in blue are one of the favourites to lift the title. However, co-hosts Australia are also not far behind.
But when they meet for their semi-finals clash on Thursday, they should forget about their past and recent form and rather concentrate on booking a finals spot in the prestigious competition. The team, which performs better on the day, will have a greater chance of turning triumphant.
Having knocked out Australia from the previous World Cup as well, India would be eager to come up with a repeat performance, but with Australia playing at home, they are a major force. With their bowling and batting line up in great form, India would need to come up with their A game as well.
One needs to mention India have played together as a unit, where all the bowlers and batsmen have chipped in, so the game is expected to be a huge one.
With the game set to be played at the Sydney Cricket Ground, one can expect the pitch to assist the spinners and be decent for batsmen as well.
"I'm expecting a lot of runs," Reuters quoted Australian all rounder, James Faulkner.
"If you look at the past, between India and Australia, whether we played them over there or in Australia, you've seen a lot of runs and I think that will happen come game day."
But it might not be as easy as Faulkner predicts, as both teams' bowlers are in prime form. They have been taken crucial wickets at regular intervals. Mitchell Starc is the highest wicket taker for the Aussies with 18 wickets and Mohammad Shammi has taken 17 wickets for India.
Considering the magnitude of the match, it might boil down to the nerves as well. Both teams were tested in their respective quarterfinal matches where Pakistani bowlers gave Australian batsmen a tough time, while Bangladesh bowlers also made scoring tough for the Indian batsmen, but both teams won their match eventually.
"I think everyone's going to be nervous in their own little way and it's up to them how they want to deal with it," Faulkner said.
"I think you could see a lot of nerves were on show a couple of nights ago (during the quarter-finals) and I think that's good."
"Both teams are exposed and I think if you don't have nerves, you have issues."
The semi-finals clash could well be decided as to how well do the Indian batsmen cope up with the Australian seamers, as Dhoni's men have been left wanting against the Australian quicks prior to the World Cup.
To the contrary, now the Indian batsmen have looked in great form with the likes of Rohit Sharma, Shikhar Dhawan, Ajinkya Rahane and Suresh Raina having scored some important runs in the World Cup.
Though the Indian team might not have lost a single game in the tournament, Australia remains as their strongest test in the competition.