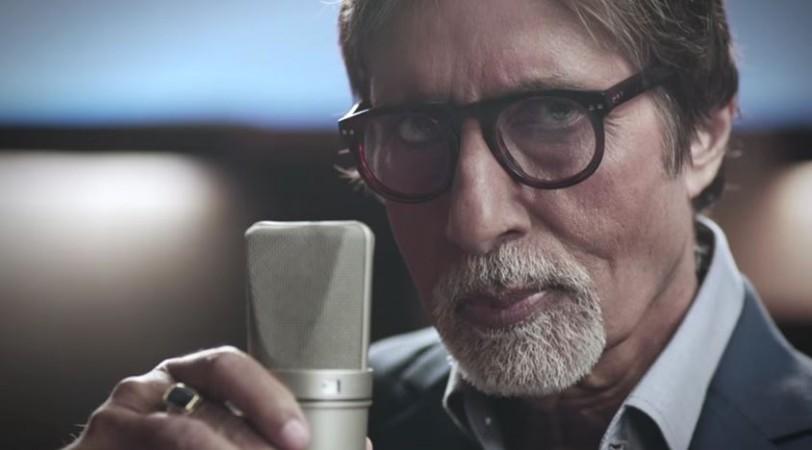 The ICC (International Cricket Council) World Cup 2015 just got more interesting with Bollywood megastar Amitabh Bachchan making his commentary debut.
Big B will join stalwarts of the cricket-commentary world, Harsh Bhogle and Kapil Dev, as a commentator during the India vs Pakistan match, which will be held on 15 February at Oval stadium in Adelaide, Australia.
Big B's commentary is part of a promotion for his upcoming film "Shamitabh". His voice in the film is the key element and thus he will do commentary for the much awaited India-Pakistan match.
This interesting promotional strategy has been planned by Star Sports and the makers of the upcoming film "Shamitabh".
"This country's emotions are ruled by two things — cricket and cinema. For me, it's an exciting time on both fronts. My movie is releasing on February 6 and then, I have the privilege of making my commentary debut," Big B told The Times of India.
Meanwhile, director of the film R Balki is happy that Amitabh Bachchan is making his commentary debut.
"Mr. Bachchan's voice is the star of my film 'Shamitabh'. The plot revolves around the baritone," Balki told IANS.
"I personally feel, and there are millions who will agree with me, that there is nothing that Mr. Bachchan's voice can't do. He has done voiceovers in many feature films and has also lent his voice to documentaries and social causes. The one thing that he hadn't done was cricket commentary," he added.
"I think the two voices of Lata Mangeshkar and Amitabh Bachchan unite India and Pakistan better than anything else," he said.
"Shamitabh", which also stars Dhanush and Akshara Haasan in the lead roles, will hit the screens on Friday, 6 February.
Watch the promo video below: