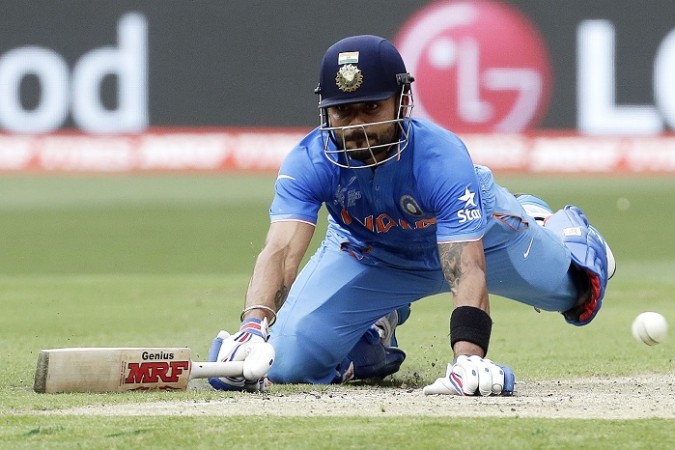 Virat Kohli and India might be having the best of times on the field at this ICC Cricket World Cup 2015, but the slugger is clearly not happy at some of the happenings regarding his personal life.
In an extraordinary incident at training in Perth on Tuesday, Kohli, never exactly the coolest of dudes, lost his rag completely and started verbally abusing a journalist working for a national daily, according to a report by PTI.
The words mentioned were a little too far beyond "friendly banter" and it was clear Kohli had some major problem with the person.
Apparent Kohli was not too happy about a particular article written about him – some reports suggest it was about his form after the England tour, while some claim it had to do with something about him and his girlfriend, Bollywood star Anushka Sharma. Those choice words were barked at the journalist owing to the fact that he though the scribe had written the story.
However, the ridiculousness of the situation was highlighted a little while later after that, with Kohli apparently suffering a case of mistaken identity.
After being made aware of the fact, Kohli, according to PTI, apologised to the journalist for the incident, but the India vice-captain was also reportedly given a dressing down by the team director Ravi Shastri, who was not too happy with his player's behaviour.
The last thing India need right now is a player(s) getting embroiled in unnecessary off the field incidents. Such is the form of the team at the moment that, everyone will be loath to anything ruining that winning "high in the sky" feeling.
Thankfully, this was apparently put to bed quickly enough, and, hopefully, Kohli will worry about matters on the cricket pitch for the rest of the World Cup.