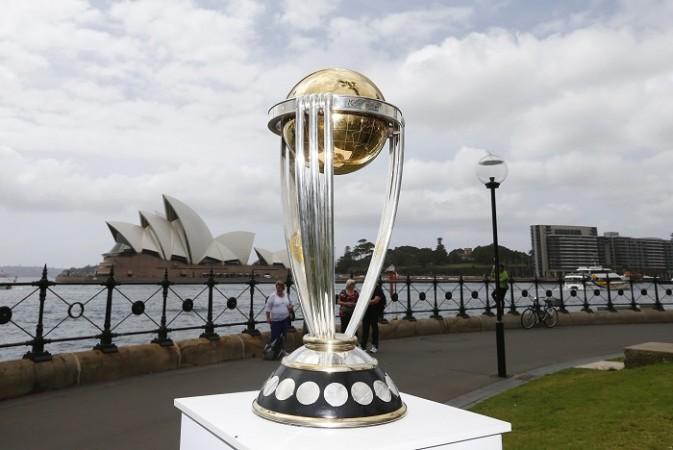 "Man, the format is so boring." "This is extremely predictable." "What is the point of the group stages, when we pretty much know the eight teams that will go through to the quarterfinals?"
The lead up to the ICC Cricket World Cup 2015 has been a bit like that – a tad negative, a lot of moaning about the format with that underwhelming feeling just not going away.
But then, how about just embracing it and realising the fact that – even if it is a tediously long World Cup – it only comes by every four years.
Last time the World Cup bandwagon came along, it gave Indian cricket one of its most memorable moments – after all, who can forget that final against Sri Lanka and MS Dhoni smashing a six, like only he can, to win India the World Cup?
Yes, the real matches only start from the quarterfinal stage; yes, the group stages can be deemed a little long and unnecessary; yes, interest would have been held better had the tournament been shorter.
But then, this is the World Cup – every game should and will matter and every single team out there will be gunning for glory – be that for the ultimate prize, or just for that unforgettable scalp of a big team.
The favourites for this World Cup are your usual ones, of course – Australia, South Africa, India, New Zealand – probably in that order as well. Then you have the other usual suspects in Sri Lanka, Pakistan, England and the West Indies, who will also be eyeing that glinting gold World Cup trophy which India currently hold.
Then you have the "Ok, they're never going to win the World Cup title, but ignore them at our peril" teams – Bangladesh, Zimbabwe, Ireland, Scotland, Afghanistan and the UAE.
Bangladesh are now an established side in cricket, and even if they continue to flatter to deceive, they are quite capable of causing an upset or two and sneaking into the quarters. The same goes for Zimbabwe and Ireland, who will look for their third big scalp at the World Cup having previously topped Pakistan and England in the last two World Cups.
Scotland, Afghanistan and the UAE are not really expected to trouble the big teams too much – even if Scotland's warm-up games might suggest otherwise -- but yet that fantasy of coming up trumps against an Australia, South Africa or India remains well and truly alive.
For the big eight teams of the World Cup, it will be about navigating their way, safely enough, through the pool stages. With seven teams in each pool, four each will go through to the quarterfinals, and, on paper at least, that should be the first eight teams mentioned above.
The beauty of cricket is that, there are so few established teams, that once the knockout rounds come around, any team can easily beat any team.
Yes, Australia look strong; yes, South Africa are formidable, and then some; yes, India are the defending champions.
However, to boldly predict that Australia will be able to beat West Indies in the quarterfinals will be putting yourself out there for a bit of banter if it all goes pear-shaped.
While ODI cricket is not as unpredictable as the version (read T20) which is threatening to make this format of the game extinct, once the big eight teams – assuming of course it will be those eight sides that qualify – reach the final eight, it really is anybody's title.
Australia and New Zealand will look to make the most of the home-field advantage; but then so will India – because you know they will get as much, if not more, support as the two hosts as well.
From India's point of view, much will depend on how they cope with the conditions – pace and bounce have troubled the batsmen quite a bit so far ever since the one-day leg hit down under, and if the batsmen fail to find their groove, they can kiss their title defence goodbye.
The likes of Australia, New Zealand and South Africa have very few chinks in their armour, and if they play to their potential, more often than not, and particularly in the knockout rounds, then they should go far in this World Cup.
Pakistan and Sri Lanka face the same problems as India, but with a sub-continent team reaching, at least, the final in every World Cup from 1992, smart money will be on that run extending to the 2015 World Cup as well.
England you just don't know what to make of – they have a wonderfully attacking bowling lineup, but their batting looks like it would have been more suited for ODI cricket in the 1980s. West Indies have match-winners left, right and centre, but will those match-winners stand up?
Say what you may about this World Cup and its format; but once the bat and ball fest begins come Saturday, it is time to stop that moaning and complaining and just embrace it for what it is – a tournament that comes along only every four years, and the biggest cricket competition in the world.